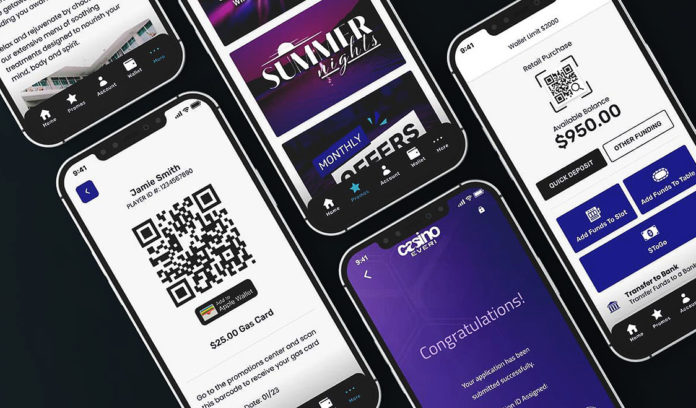 TULSA, OK – Everi Holdings has launched the Muscogee Creek Mobile App at all nine Muscogee (Creek) Nation Casinos in Oklahoma.
Designed for optimized player engagement, the Everi Mobile App gives casino guests the power of self-service and features the operator's branding. Core functions of Everi Mobile include tie-ins to Everi's CashClub Wallet® for cashless gaming, extensions of the operator's loyalty program, property content management tools, and marketing opportunities.
Phase one of the Muscogee Creek Mobile App rollout includes three main modules, offering opportunities for additional player engagement, mobile marketing, and pushing property content. To further engage Muscogee (Creek) Nation players, the Muscogee Creek Mobile App technology extends loyalty services to players' mobile devices, including for offers, drawings, promos, and event calendars. The Muscogee Creek Mobile App also helps players find restaurants on the property to make reservations, directs players to other F&B outlets, highlights property entertainment experiences, and displays other hotel amenities.
"We are excited to launch our mobile app and looking forward to rolling out new features in the coming months," said Andy Langston, Chief Operating Officer, Muscogee (Creek) Nation Casinos. "With Everi's mobile platform, our guests have the ability to extend their casino experience along with the benefits of engaging with our loyalty program from their mobile devices."
"With self-service journeys increasingly dominating the player experience, Everi's Mobile App is a key part of helping Muscogee (Creek) Nation Casinos transform their digital infrastructure to provide their guests with heightened awareness of the casino resort offerings and added convenience," said Darren Simmons, Everi's Executive Vice President and FinTech Business Leader. "For the first time, Oklahoma players can utilize this platform to enhance their on-property experience and engage more deeply with what Muscogee (Creek) Nation has to offer."
Everi Mobile's technology includes the company's marketing platform, which operators can use to better engage with their guests. The phased-in adoption of the mobile app will allow Muscogee (Creek) Nation to deploy additional features to their guests later in 2023, such as enhanced mobile marketing campaigns.