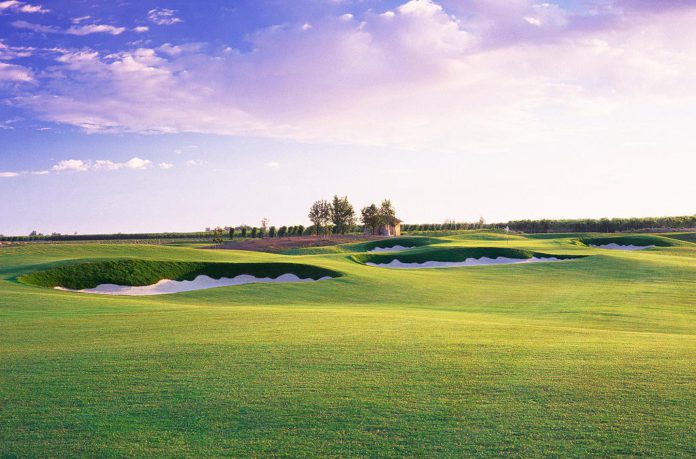 PORTERVILLE, CA – In 2022, Eagle Mountain Casino presented donation checks totaling $97,000 from the 21st Annual Eagle Mountain Casino Charity Golf Tournament. This year, the golf tournament will be held on Thursday, September 28, 2023 at the Ridge Creek Golf Club in Dinuba, CA.

The organizations that received donations in 2022 included Valley Adult Day Services, Visalia Emergency Aid Council, Porterville Area Coordinating Council and Golden Empire Gleaners. Each organization received a check for $24,250 at the awards presentation held at Eagle Mountain Casino.

Matthew Mingrone, General Manager at Eagle Mountain Casino, said the goal is to surpass the $97,000 donated amount at the 22nd Annual Charity Golf Tournament on September 28th. This year, the donation recipients will be Porterville Kiwanis, Native Star Foundation, Our Heroes Dreams and Central California Family Crisis Center.
 
"Porterville Kiwanis would like to thank Eagle Mountain Casino for choosing our organization to be one of the recipients of the annual golf tournament," said Bert Martinez Yarbrough, Public Relations at Porterville Kiwanis Club. "It is truly an honor to be recognized by such a prestigious business as Eagle Mountain Casino. Eagle Mountain Casino has contributed to Kiwanis with the very popular Casino Bus Fundraisers that were held monthly for several years. Fundraisers helped keep Kiwanis afloat. They have also provided donations of raffle prize baskets for many of our events."

Porterville Kiwanis Club has been in Porterville since 1947, and since then, the club has always maintained the aspiration to help the surrounding communities – from blood drives to water donations to co-sponsoring events in various communities to school supplies donations. The donations will help keep Kiwanis doors open and help purchase the items requested from local schools, foster programs, add protein to the weekly food boxes given away, along with donated bread from PACC.

"Central California Family Crisis Center is extremely excited to be the recipient of this year's Eagle Mountain Casino's Annual Golf Tournament," said Mary Culver, Executive Director at Central California Family Crisis Center. "The Family Crisis Center is a local non-profit organization that has been in our community for over 46 years, rebuilding lives by demonstrating care, concern, and compassion to those seeking assistance for domestic violence, human trafficking, and chronic homelessness."

Central California Family Crisis Center offers programs and services that most effectively meet the demands and needs of the homeless, survivors of domestic violence, at-risk families and their children. The Family Crisis Center relies on generous donations from the community to sustain programs, provide essentials for clients, maintain locations, and cover other expenditures not funded by our grants.

"The Family Crisis Center is very pleased to have been selected as this year's recipient and with this generous donation," said Culver. "It is our plan to upgrade our computers, which will allow us to better serve our community and to meet the current demands of our clients. We greatly appreciate the support from Eagle Mountain Casino and all those participating in this event."

The Native Star Foundation (NSF) includes a board of directors, staff and volunteers that encompass a team of professional and dedicated California tribal members, working towards the betterment of Native youth and community in the Porterville and surrounding areas.
 
"Funds raised and donated go directly towards initiatives that provide unique opportunities with community service projects through internship experiences that are both relevant and meaningful to our people and allow for connection to our tribal communities," said the NSF team. "We are grateful and acknowledge the value of giving back to the community. In addition, we are excited to share our story by those directly impacted by the generosity of Eagle Mountain Casino and the upcoming sponsorship."

Our Heroes Dreams is a non-profit 501(c)(3) organization helping veterans, first responders, peace officers, and Gold Star Families during their times of need. Their focus is helping warriors get off the couch, back into their family unit and help them find a way to get into their new mission in life.