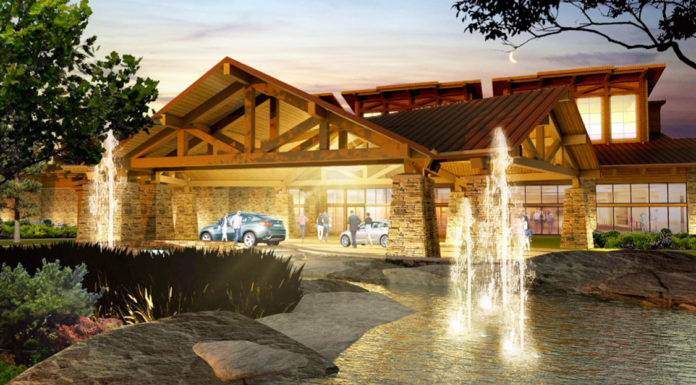 PORTERVILLE, CA – Eagle Mountain Casino will hold a food and beverage job fair on Thursday, March 9, at the Oak Pit in Porterville from 9:00am to 11:00am.
Eagle Mountain Casino will specifically seek individuals to fill food and beverage department positions at the event. Available positions such as bartenders, cocktail servers, barbacks, servers, steakhouse servers, steakhouse cooks, cooks, prep cooks, hosts, and dishwashers, will be open for applicants to interview for.
Bradford Hamilton, the Food and Beverage Director at Eagle Mountain Casino, provided a preview of new beverage services and team member benefits. "We will have full cocktail service throughout the casino floor, in our River Steakhouse, and our Redwood Taphouse at the new property," said Hamilton.
Hamilton also provided a preview of what to expect from the new property's food and beverage venues. "Our Redwood Taphouse will feature 208 seats with 24 slot machines in the bar," said Hamilton. "66 TV's will be visible throughout the whole restaurant. We will be very barbeque-centric as we have a large smoker in our kitchen. It won't be your typical pub food – more gourmet burgers, and large platters. I will be introducing some mid-western and southern dishes like our Cajun queso and looking at exotic meats like fried alligator."
"We will be expecting a lot from our new team members, especially those working in the food and beverage department, as they will be the main point of contact for the guests," said Jessica James, Beverage Manager at Eagle Mountain Casino.
James's biggest priority is ensuring the guests' needs are met. She anticipates a high volume of traffic coming through the casino doors as soon as it opens and knows it will take a great group of people to make it work.

More information and all available jobs are posted on Eagle Mountain Casino's website at www.eaglemtncasino.com/careers.