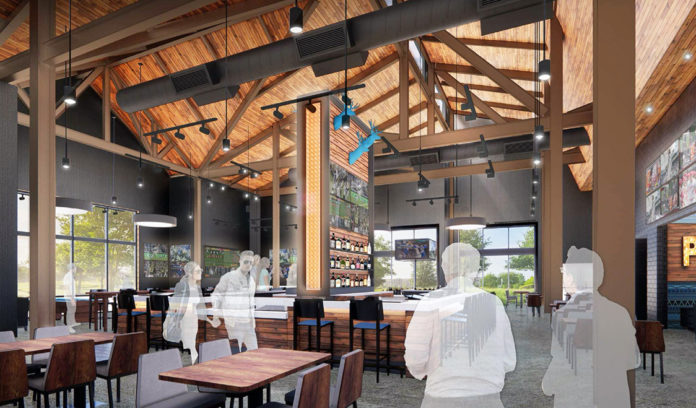 PORTERVILLE, CA – Following the COVID pandemic, Bradford Hamilton was recruited by Eagle Mountain Casino as Food & Beverage Director. A native Oklahoma, Hamilton has been in the Food and Beverage business for 25 years. He has been with Eagle Mountain Casino for 15 months focusing on transitioning from the current property to the new one that will be opening in 2023.
"Right now, we are hiring and putting our team members through the training processes," said Hamilton. "We will soon be opening our steakhouse during the day on weekdays and doing our dinner menu training in the evenings."
Hamilton provided a preview of what to expect from the new property's food and beverage venues, including Redwood Taphouse, River Steakhouse, the property's new food court, Acorn Diner, Center Bar and Event Center. When the new property opens in 2023, it will be the first time Eagle Mountain Casino has served alcohol.
"Our Redwood Taphouse will feature 208 seats with 24 slot machines in the bar and 60 TVs will be visible throughout the whole restaurant," said Hamilton. "We will be very barbeque centric as we have a large smoker in our kitchen. It won't be your typical pub food, more gourmet burgers and large platters. I will be introducing some mid-western and southern dishes like our Cajun queso and looking at doing some exotic meats like fried alligator as well."
The award-winning River Steakhouse will continue to serve traditional fare, and Hamilton says they are adding more seafood and other items, but will not change the people's favorites. "Our steaks are very well known, and we will continue to do that," said Hamilton.
The new property will also feature a new food court featuring Italian bakes and pizzas, Ramen, and Street Tacos with a total of 44 seats.
"Our Acorn Diner is massive with 200 plus seats. It will be traditional breakfast, lunch, and dinner with jazzed-up menu items," said Hamilton.
The Center Bar will be situated in the middle of the new property's gaming floor. It will feature 24 slots and 74 seats and be accessible to anyone playing on the gaming floor.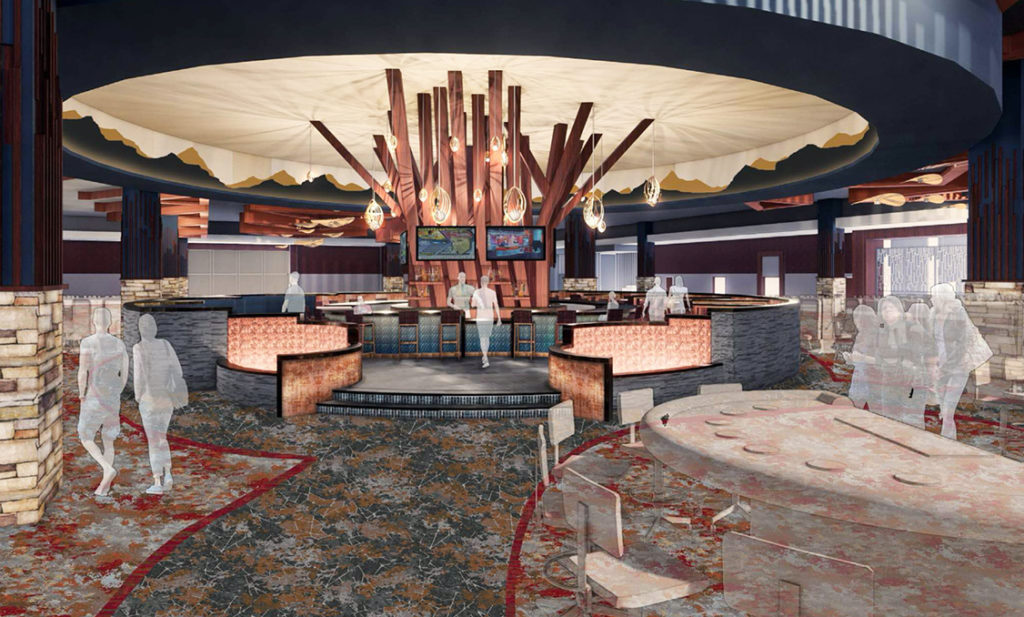 "The Event Center will be a 2,000 guest concert venue, including a pre-function area where guests can purchase alcohol before going into the concert. The event center can also be used for wedding receptions and class reunions. It will be very multi-versed on what we can do with it," said Hamilton.
Team members will enjoy a private restaurant to eat, relax and take breaks, and be able to get grab-and-go salads, sandwiches, cheeseburgers, chicken fingers, or bring their own food if they wish. "We will also have a blue-plate special line where team members can walk up for a themed meal such as spaghetti and meatballs on a Monday," said Hamilton.
Hamilton will soon be welcoming a Senior Chef who spent 13 years in Macau, China, and they will work together to solidify the food menus. "We are bringing some things to the table that the Valley hasn't seen before, priced for the market too," said Hamilton.
The new casino property is scheduled to open in 2023, off Highway 65 in Porterville, CA, next to the Porterville Fair Grounds. The new property will double in size, growing to over 100,000 sq. ft., featuring new dining options, 1750 slot machines, 20 table games, and a state-of-the-art event center.