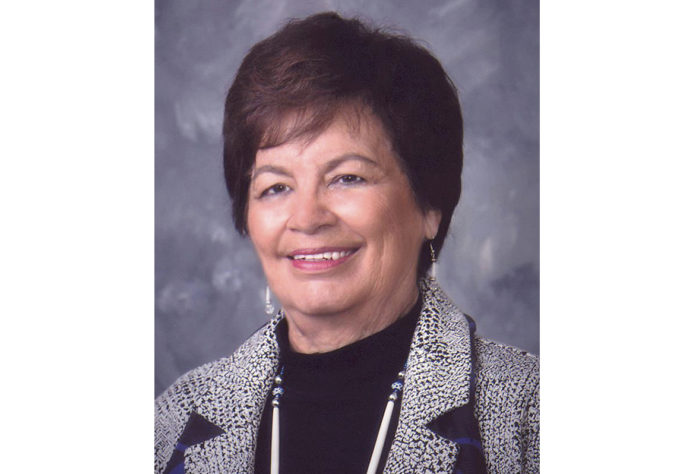 Delores Pigsley, Tribal Chairman
Confederated Tribes of Siletz Indians
Chinook Winds Casino Resort in Lincoln City, OR
chinookwinds.com
ctsi.nsn.us
NAVIGATING 2021: We are still facing a number of the same issues we faced in 2020, but it's a little better. The casino is open, however, not 24 hours. We are able to have our restaurants open and our machines are all turned on – for a while, we only had half of the machines available and the other half shut down. We practice all of the same protocols for COVID-19 health and safety as we did before. It's been challenging, but we've enjoyed good revenue so far this year.
CHALLENGES/OPPORTUNITIES: One main challenge has been the ability to bring in entertainment and utilize our large entertainment venues for conventions, weddings, and those kinds of gatherings because of the need for limited numbers. We had a big fireworks event last year on our anniversary, but we were denied a permit to do fireworks this year. We are always looking for ways to keep our visitors happy and safe. We opened up our convention center and put machines around the edge. It is now a nightclub type of venue with a bar in the middle, and in the evening, there is music. This is a place that people can gather with more room than in our lounge and restaurants, where they normally would gather in the evenings. We haven't utilized any outside venues because the weather on the Oregon coast is fairly windy, however, we have had really nice weather recently, and have seen a host of visitors. Fortunately, the hotels have been full, and our hotel has done really well.
KEY TO SUCCESS: Management deserves a lot of praise for tackling this as a team and looking at ways that we can still provide entertainment for guests while keeping safeguards in place and making customers feel safe. We still do giveaways and have promotions. What we've learned is that contacting people through the internet and mobile devices works better than some of the methods we've used in the past. We've been doing a lot of things a little differently, and that's attracted new customers.
When we re-opened in 2020, we opened as a non-smoking facility. We've been given wonderful comments about this on our website and it has kind of jolted other tribes in Oregon who have also become non-smoking since then. Of course, it has the smokers a little upset, but we've set up small venues for them outside. Overall, people are happy that they're able to come to the casino because at some of the places in Oregon, particularly in Salem and Portland, guests aren't able to eat inside, and here they can.
We've done as many things as we can to keep people safe. We require a mask, still take temperatures, but guests are free to go anywhere inside the casino. We set up an additional bar on the main floor, and the restaurants are full. It's a good time. People want to get out and they want to have fun. We're a good place for guests to do so.
With regard to smoking or non-smoking at our property in the future, I think instead of having the large facility designated as smoking and a small area for non-smoking, we should probably have a large non-smoking area and a smaller smoking area. But that remains to be seen, and all casinos are going to face that decision sooner or later.
FUTURE DEVELOPMENT: Just before the pandemic hit, we were ready to expand our hotel with 200 additional rooms, which would have given us a total of 440 rooms. Because of the pandemic and having to shut down, we didn't go forward with that, but all of the plans are there – it's just a matter of when the best time is. Being on the Oregon coast, getting contractors and hiring help has been very, very difficult. When the time is right, we will continue to add on to the hotel.