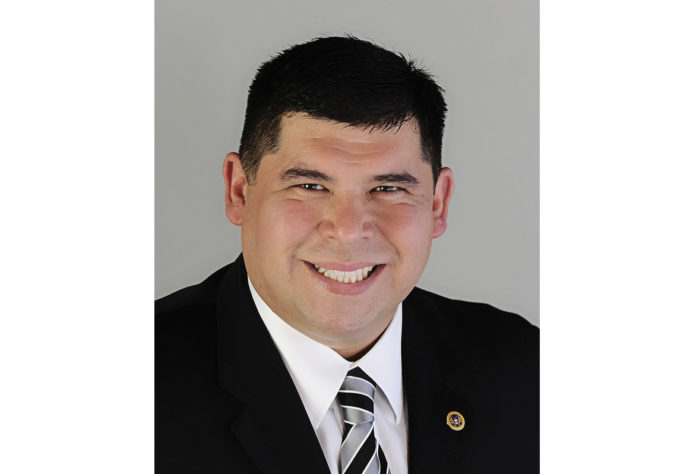 Cyrus Ben, Tribal Chief
Mississippi Band of Choctaw Indians
Pearl River Resort in Choctaw, MS; Bok Homa Casino in Heidelberg, MS
pearlriverresort.com / bokhomacasino.com
choctaw.org
Just like the rest of the nation, the tribe has experienced a great social and economic impact from the pandemic. Our tribe is a close-knit community and we have all known someone or we ourselves have been affected by COVID-19. It takes a mental toll on our tribal members as we face this health crisis, but I feel we have come together to care for each other and keep our spirits strong during this time.
Tribal members as well as our neighbors, friends and even complete strangers outside of the tribe have been so generous with their talents, efforts and care. From hand-sewn masks to donations of household goods, cleaning supplies and food, it's been inspiring to see how people care for each other in tough times. I am very proud of our tribe and humanity as a whole.
We have been under an Executive Order to shelter-in-place since mid-March of this year. During this time, we partially shut-down the tribal government and non-essential employees were sent home for their safety. Thankfully, no tribal government employee has been furloughed or laid off. A number of people working in essential areas such as the Choctaw Health Center, Choctaw Transit, Fire Department, Public Safety and essential tribal programs continue to report to work to ensure everyday assistance and services are available for our tribal members.
Our resort properties have been temporarily closed while some of the enterprises/companies and tribal-owned businesses close temporarily. We are slowly starting to reopen, but only with strict health and safety measures in place. We want to ensure our public is protected; the health and wellness of our tribal members and guests are our number one priority.
A furlough of most resort associates was conducted during the temporary closure, but not until after three full pay periods (while under a full closure). The Resort Board approved to continue the payment of employee health insurance premiums even during the furlough. Thankfully, we recently implemented our phased reopening plan for our casinos with the reopening of Bok Homa Casino on August 7th and the Golden Moon Hotel and Casino on August 14th. We will announce the reopening date of the Silver Star Hotel and Casino in the near future.
Communication and technology have been key. We are conducting various situational assessment calls throughout the week with healthcare officials, government partners, emergency management personal and key staff within our tribal government. We are in constant communication with our representatives in Washington D.C. as well as the local and state governments.
Because of the various forms of technology available today, we have been able to teleconference and telework from our homes and offices. I think the most important thing that we continue to do is open new and steady lines of communication with our tribal members.
The most impacted positive age group within our tribe are those 21-40. Those are the people who are most active still – whether working or running essential errands for their households – the exposure rate seems to be highest with this group. While we have experienced a very high mortality rate from this terrible virus, the recovery rate is considerable too.
We are identifying every available tool to keep people at home and/or keep them safe. We have developed communication campaigns to send out key messages and we have an on the ground team that is administering direct response to tribal households in need.
Mask, thermometers, sanitation products, and emergency assistance are all available to our tribal members to help curb the spread of COVID-19. We have installed numerous physical barriers at public workstations and set-up health screenings at all entrances into our buildings.
It has been five long-months of closure, but we have taken that time to evaluate how we can make our property the safest for our guests and associates. We want everyone to feel comfortable and enjoy their experience at our resort.
Our casinos will continue to follow rigorous cleaning and sanitation protocols and will implement the following: guests are asked to adhere to social distancing protocols while waiting to enter; thermal cameras will conduct automatic noninvasive temperature scans at all guest and associate entrances; anyone displaying a temperature of 100.4 or higher will not be permitted to enter; installing a top-of-the-line UV lighting technology system to filter and clean the air as it circulates throughout the casinos; will utilize advanced UV technology on the handrails of the escalators and sky-bridge walkways to continuously disinfect as they rotate; will utilize chip cleaning machines to clean and disinfect gaming chips at all table games; during designated times, sections of the gaming floor will be closed to allow for cleaning; electrostatic spraying technology will be used to dispense the appropriate sanitizers and disinfectants in a spray mist to wrap around and evenly coat surfaces for a more complete clean; all guests and associates will be required to wear a mask or other face covering during their visit; temporarily, no smoking will be permitted within the casinos; designated smoking areas are located outside of the buildings; social distancing protocols are in place throughout the facility; hand-sanitizing stations have been added at the entrances and throughout the facility; and some service offerings may be limited or unavailable to help maintain safe social distancing and health and safety guidelines.
Actively utilize every resource that is available in your fight against COVID-19. We have been very up front to educate our tribal members about the dangers of this virus and what they need to do to stay safe.