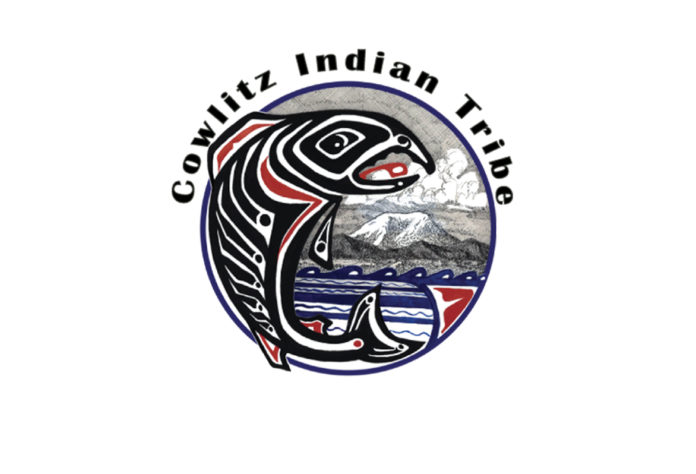 LONGVIEW, WA – Tribal election results are in for the Cowlitz Indian Tribe, including eight positions across the General Council and the Tribal Council. The tribe will experience a change in leadership, as David Barnett defeated Philip Harju for the position of General Council Chair. Barnett will begin serving his three-year term immediately. Votes were tallied at the General Council meeting held on June 5.
The election was the first held following the passage of a Constitutional Amendment allowing for mail-in voting, with 1,225 ballots returned and accepted. Voting in the tribal elections is open to all enrolled Cowlitz Indian Tribe members 18 and older. The tribe currently has 4,325 enrolled members.
Barnett's lifelong dedication to the Cowlitz Indian Tribe reflects the values instilled in him by his late father, John Barnett, a past Chairman of the tribe. "I thank the Cowlitz members from the bottom of my heart for their faith in my vision and will seize upon the many opportunities available to the Cowlitz Tribe to enrich the lives of each Cowlitz member, no matter where they live or their current situation," said Barnett. "There is so much good we can accomplish if we all work together."
Elected General Council Vice-Chair in 2020, Barnett opted to run for the leadership post before the expiration of his term in 2023. At the Cowlitz Tribe's July 10, 2021 meeting, the Tribal Council will elect a replacement to serve the remainder of his term.
Philip Harju was elected Vice Chairman in 2008 and has served as Chairman of the Cowlitz Indian Tribe since August 2020, upon the retirement of William "Bill" Iyall. "It has been an honor to serve the Cowlitz people during a challenging time for all," said Harju. "I congratulate David on his election and wish him well as he continues in our collective efforts to preserve Cowlitz culture and traditions while promoting a sustainable way of life for all members of the tribe."
Seven other positions were up for election this year. Whitney Mosback, formerly an At-Large representative for the Executive Tribal Council, was elected General Council Secretary, as Nancy Osborne's term expired. She will also serve a three-year term beginning immediately. "Thank you to all who voted in this year's election," said Mosback. "It is a privilege to represent you as the General Council Secretary. The time to get involved is now – we are in a new era. More opportunities are available for members to take part in our government than ever before. I make it my mission to inform the membership of meetings and ways to get involved. Your votes of confidence in my serving are a true honor. I'm overwhelmed with gratitude."
A field of 15 candidates ran for six positions on the Tribal Council, with Patty Kinswa-Gaiser, Justice Wayne Rhodes, Timi Marie Russin, Steve Barnett, Suzanne Donaldson and William (Bill) Erickson, selected to serve as Tribal Council Members. All newly elected Tribal Council Members will be sworn in at the July 10, 2021 Tribal Council meeting and will serve 3-year terms.