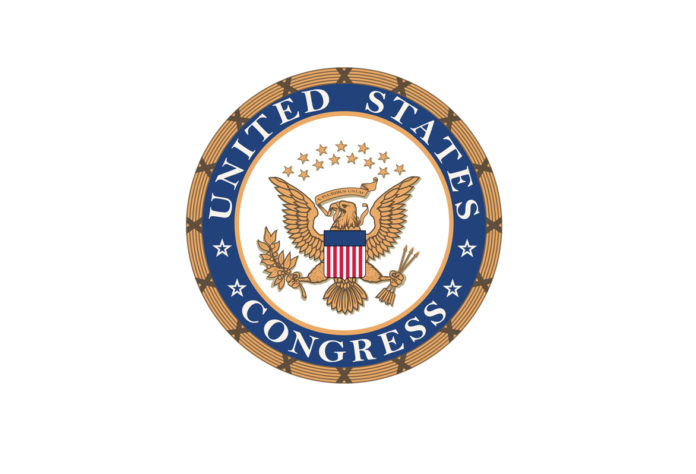 WASHINGTON, D.C. – U.S. Rep. Ruben Gallego (AZ-07) and U.S. Senator Catherine Cortez Masto (D-NV) led Tom Cole (OK-04), Sharice Davids (KS-03), and Dan Newhouse (WA-03) in introducing the Bridging Agency Data Gaps & Ensuring Safety (BADGES) for Native Communities Act – bipartisan, bicameral legislation to strengthen tribal law enforcement and increase public safety in Indian Country.
The bill addresses federal inefficiencies that hurt Bureau of Indian Affairs (BIA) law enforcement recruitment and retention, and increases the effectiveness of federal missing persons resources. 
"The federal government has for years failed to provide Indian Country the resources needed to ensure public safety and support tribal law enforcement agencies," said Rep. Ruben Gallego. "In the aftermath of the Oklahoma v. Castro-Huerta decision, finding solutions that support tribal justice systems is more important than ever. That's why I am proud to lead the BADGES for Native Communities Act to address unmet public safety needs in Indian Country, improve tribal, federal, and state data sharing and communication in missing and murdered Indigenous persons cases, and improve recruitment and retention of tribal law enforcement officers to protect tribal communities. I look forward to getting this bipartisan bill signed into law."
"For too long, Indian Country has experienced barriers to justice because law enforcement agencies don't have what they need," said Senator Cortez Masto. "That's unacceptable, and this bill will help support law enforcement and make sure that crimes can be prosecuted and offenders brought to justice."
"Although we have made strides in the right direction in response to the crisis of missing and murdered Indigenous women, more can still be done," said Representative Tom Cole, Co-Chair of the Congressional Native American Caucus and member of the Chickasaw Nation of Oklahoma. "Far too often, tribal members suffer the consequences of inadequate law enforcement staffing, resources and coordination among agencies. Moreover, many states and tribal governments do not have programs or resource centers in place that effectively document and track missing persons cases. I am proud to join my colleagues in reintroducing this legislation that addresses these barriers and aims to make Native American communities safer by streamlining federal criminal database coordination and collecting essential information relating to law enforcement needs."
"Improving coordination between federal, state, and tribal law enforcement agencies is vital to addressing critical data gaps and increasing public safety of all tribal populations. I am proud to join my colleagues in introducing the BADGES Act, which will help remove barriers that stand in the way of addressing violence against tribal communities," said Rep. Sharice Davids, Co-Chair of the Congressional Native American Caucus.
"The federal government needs to play an important role in helping our tribal communities, and the BADGES for Native Communities Act does just that," said Rep. Dan Newhouse. "It will provide tribes and tribal law enforcement access to federal resources and criminal databases so they can effectively and quickly investigate these tragic cases. This legislation builds off my efforts to increase resources for our tribal law enforcement officers, further strengthening our tribal communities' ability to enforce public safety and helping improve public safety for all our communities. In turn, this legislation will also provide assistance for tribes to address MMIW cases, prevent future cases, and deliver justice to the families of victims. I am committed to delivering assistance for our native communities and I look forward to this legislation being signed into law."
The BADGES for Native Communities Act includes provisions to do the following:
Increase tribal access to the National Missing and Unidentified Persons System (NamUs) by requiring tribal facilitators to conduct ongoing tribal outreach and serve as a point of contact for tribes and law enforcement agencies, as well as conduct training and information gathering to improve the resolution of missing persons cases
Require a report on tribal law enforcement needs, including staffing, replacement and repairs for corrections facilities, infrastructure and capital for tribal police and court facilities, and emergency communication technology 
Allow the Bureau of Indian Affairs (BIA) to conduct its own background checks for law enforcement officer applicants in order to improve officer recruitment
Establish a grant program to support states, tribes, and tribal organizations in coordination efforts
Evaluate federal law enforcement evidence collection, handling, and processing crucial to securing conviction of violent offenders
Ensure BIA officers and tribal police have access to culturally appropriate mental health and wellness programs 
This legislation is endorsed by the National Indigenous Women's Resource Center, Coalition to Stop Violence Against Native Women (CSVNW), the Seattle Indian Health Board, Amnesty International, National Council of Urban Indian Health, and National Congress of American Indians (NCAI).
"NCAI celebrates the introduction of the Bridging Agency Data Gaps and Ensuring Safety for Native Communities Act (BADGES) as a step forward to ending the epidemic of missing and murdered relatives across the country," said NCAI Executive Director Larry Wright, Jr. "We urge Congress to swiftly pass this legislation to bring us another step closer to making Indian Country safer."
"Inefficient data sharing, poor recruitment and retention of law enforcement officers, and the lack of coordination among federal, state, tribal, and local law enforcement agencies remain significant barriers to justice for Native women and children experiencing disproportionate levels of violence," said Lucy R. Simpson, Executive Director, National Indigenous Women's Resource Center (NIWRC). "The Bridging Agency Data Gaps and Ensuring Safety (BADGES) for Native Communities Act will help to address some of these inefficiencies by supporting data systems and law enforcement coordination efforts, as well as empowering tribes with the resources needed to find our missing relatives and end this crisis of violence."
"CSVANW supports the BADGES for Native Communities Act because it seeks to ensure justice for our relatives who are navigating multiple justice systems," said the Coalition to Stop Violence Against Native Women. "Impacted communities deserve an adequate response and system coordination at all levels of government. Eliminating barriers to safety and coordinating existing efforts makes sense. This is yet another step in the right direction that Congress can make to ensure tribal communities are protected. Our tribal communities need this now."
"I am grateful to Rep. Ruben Gallego for continuing to take steps to protect our Indigenous brothers and sisters," said Esther Lucero (Diné), President and CEO of Seattle Indian Health Board. "We know because of the work of our research division, Urban Indian Health Institute, that major gaps exist within law enforcement and data collection that has hindered our community's ability to advocate on behalf of our missing and murdered relatives. The BADGES Act seeks to address those gaps and provide necessary resources for tribes and urban Indian organizations."