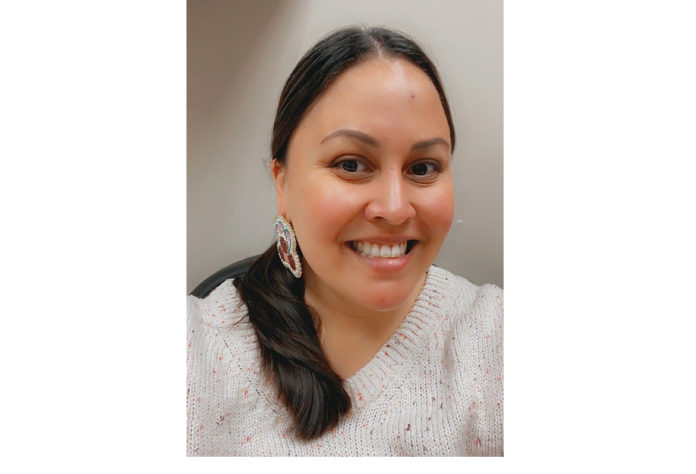 by Katy Morseau
The popularity of casino and online gambling over the past few years has established this form of entertainment as a satisfying and socially acceptable form of relaxation for adults. Too often, young people attempting to emulate their parents, engage in unlicensed and unregulated forms of gambling. Casino professionals and tribal gaming regulators across the country are partnering with tribal health services professionals to apply their years of experience in identifying problem gambling behavior to educate tribal communities and parents regarding the dangers of youth gambling behavior.
The reality is that most parents do not worry about their children becoming addicted to gambling. Parents worry about their children drinking alcohol or using illegal drugs, but youth gambling seems harmless, even socially acceptable. An individual who is prone to one addiction is likely to simultaneously be prone to another. Research shows that Native American communities are likely to suffer from all forms of addiction at a much higher rate than other populations because of historical trauma, violence, poverty, and lower levels of attained education. Gambling addiction is estimated to be twice as high in Native American communities compared to other communities. Addiction to gambling can lead to drug and alcohol abuse and can have the same adverse consequences as other addictions.
Exposure to gambling can happen inadvertently at a school poker night fundraiser or a with a gift of scratch off lottery tickets. Exposure to online gambling is likely the most dangerous due to its ease of access by youth. Teens often have unrestricted access to cellular telephones and other internet-ready devices that allow them to play games for hours at a time, access gaming apps unmonitored, and exchange gambling information and wager on sporting events through social media. Downloads of social gambling apps have quadrupled from 2012-2020. Social casino games can be played for free and allow players to bet virtual money on games like slots, poker, and blackjack. Most "social casino" games have an age rating of 12 years old or younger. The games often allow players to earn fake money or other prizes. These games often rely on chance or involve minimal skill. Many believe that since they had success on the free site that they will be equally as successful on a real money casino site. Frequently, nothing could be further from the truth.
Adolescence is a period of profound brain maturation until the age of 25. Kids, teens, and young adults don't always understand or fully acknowledge the impact of their decisions and actions. Young people are more likely to act impulsively and take risks. Youth who suffer from deficits in judgment and self-regulation, believed to be neurologically based, seem to be at heightened risk for problem gambling behavior. This includes youth diagnosed with ADD and ADHD. In the general population, adolescent problem gambling rates are 10%; in kids with ADHD the rates jump to 15-36%. The consequences of problem gambling are numerous, and while most teenagers don't have the resources available to accumulate significant amounts of debt, certain gambling patterns may emerge when they gain more independence as working adults or college-age students.
There are many warning signs that may indicate problem gambling behavior in children. Parents may notice changes in personality, becoming more secretive, defensive, aggressive, or mood swings, which accompany gambling wins and losses. The desire for a young person to occupy their time gambling may make them irritable when they are forced to do other activities. The young gambler may neglect relationships, school and family responsibilities as gambling consumes more time and energy. Parents and family members may notice changes in grades due to missing assignments, absences, or poor quality of work. Relationships with friends and family may begin to suffer. Friction and altercations with others could be about gambling debts. There may be an increased interest in money and the value of possessions, and valuables may turn up missing. Money provided to children for field trips, school materials, meals, and other purposes may be used for gambling or to pay gambling debts.
Gambling is more socially acceptable today thanks to the myriad of casino advertisements and online website commercials offered on television, and may seem like harmless entertainment. For most adults, gambling is harmless entertainment. This is one reason why most parents deem gambling by young people as less dangerous than drug or alcohol addiction. Actually, research reveals that:
• 20% of addicted gamblers have filed for bankruptcy.
• 20% of the homeless are gambling addicts.
• 60% of those addicted to gambling will commit crimes.
• Up to 50% of spouses of addicted gamblers are abused.
• 20% of gambling addicts commit or attempt suicide.
The most important thing parents can do to prevent their children from developing a gambling addiction is to talk to them about the risks of gambling addiction just as they would speak to them about the dangers of drug and alcohol abuse. Paying attention to changes in the child's behaviors or activities can help parents identify potential gambling behavior. It is important for parents to engage in proactive parenting and become a trusted person their child can speak with about all subjects. If addiction of any kind ever becomes an issue, parents should remember it's not a matter of being irresponsible – it's an addiction rooted in the same brain chemistry that drives drug and alcohol addiction.
Parents should know that they are not alone in the fight to protect their children. Below are resources to inform and seek help if needed.
• National Council on Problem Gambling (NCPG) – ncpgambling.org
• World Health Organization – who.int/health-topics/addictive-behaviour
• National Problem Gambling – Hotline: 1-800-552-4700; Chat: ncpgambling.org/chat; Text: 1-800-522-4700
• Parent video on gambling: https://youtu.be/E0Dj_OuqYtI
Casino professionals and gaming regulators have an important role to play in educating communities on the dangers and potential pitfalls of youth gambling behavior by sharing experience gained in managing effective responsible gaming programs and assisting the minority of casino patrons who develop problems resulting from their gambling behavior in finding the help they need.
Katy Morseau is Executive Assistant for the Pokagon Band Gaming Commission, a Pokagon Band Citizen, and parent. Morseau has conducted community presentations on Human Trafficking and Youth Gambling Trends. She can be reached by calling (269) 926-5484 or email [email protected].