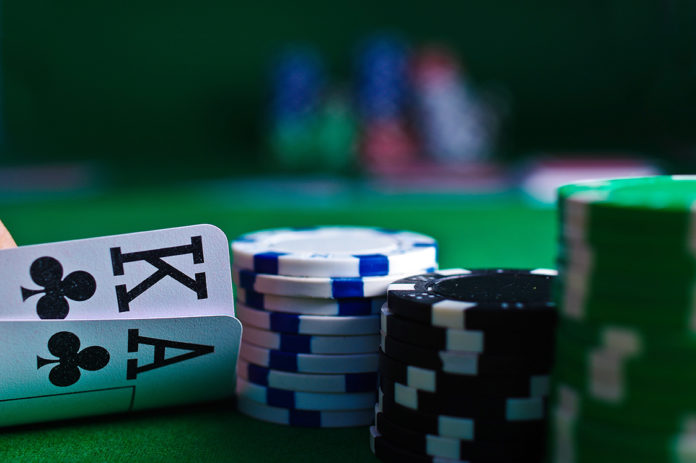 SACRAMENTO, CA – A coalition of California tribes and cardrooms applauded the passage of Assembly Bill 341 by the state Assembly's Governmental Organization Committee, which will allow for the prudent growth of the state's cardrooms industry.
Introduced by California State Assemblymember James Ramos (D-San Bernardino), AB341 would reenact a moratorium on new cardroom licenses established by The Gambling Control Act of 1997 while also allowing for measured growth of the state's existing cardrooms.
The bill received bipartisan support from the Governmental Organization Committee, which approved advancing AB341 after hearing compelling testimony from tribal and cardroom representatives.
"We believe the rationale for the original cardroom moratorium still exists today and it's why tribes and cardrooms worked together on this measure, which we believe is a comprise that provides a balance by allowing measured growth of the cardroom industry," testified Morongo Tribal Chairman Charles Martin before the committee.
"We commend the Assembly Governmental Organization Committee in supporting the measure to reinstate the cardroom license moratorium while addressing the need for an expansion of tables at small California cardrooms," said Keith Sharp, President of the California Cardroom Alliance. "The legislation recognizes the contributions made in local communities every day by cardrooms through jobs, economic activity, and tax revenues for vital city services."
Sponsors of the bill include the Cahuilla Band of Indians, Commerce Casino & Hotel, Hawaiian Gardens Casino, Kings Card Club, Morongo Band of Mission Indians, Rincon Band of Luiseno Indians, San Manuel Band of Mission Indians, Santa Ynez Band of Chumash Indians, and the Soboba Band of Luiseno Indians.
AB341 is also supported by the California Nations Indian Gaming Association (CNIGA), California Cardroom Alliance, Communities for California Cardrooms, California Cities for Self-Reliance JPA, and over 20 tribes and cardrooms across the state.
The original 1997 Act included provisions sponsored by the cardroom industry that prohibited the issuance of new cardroom licenses or the addition of new gaming tables at existing cardrooms in California in order to manage the expansion of gaming in the state. The moratorium was periodically extended by the Legislature until it expired on January 1, 2023, due to timing constraints.
AB341 would allow licensed card rooms that operate 20 or fewer gambling tables to add up to 10 new tables over the length of a new 20-year moratorium. It would allow a cardroom operator the option to add up to two gaming tables in the first year after the law takes effect, and up to two more tables every four years thereafter, ensuring continued growth without over-expansion.