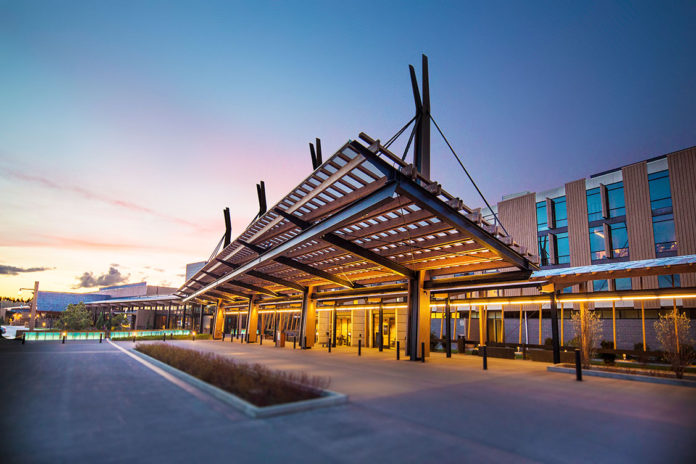 WORLEY, ID – Coeur d'Alene Casino Resort Hotel has been honored as a "Top Culinary Experience" by Club + Resort Chef magazine. The annual list includes dozens of esteemed clubs and resorts from across the U.S. as judged independently by a panel of chefs from several of the industry's most well-respected properties.
"We feel fortunate to be able to provide a variety of world-class food and beverage options to our guests, who visit us from all over the region to experience all that we have to offer," said David Norton, Director of Food and Beverage. "The resort has so many unique amenities and offerings and we have placed a heavy significance on our efforts to enhance the overall dining experience, so we are thrilled to gain recognition as one of the best culinary offerings in the country."
The signature "upper casual" dining venue at Coeur d'Alene Casino Resort Hotel is Chinook Restaurant, renowned for its wood fire grill and a savory menu of meats, seafood, pastas, desserts and cocktails. Beginning in May, a refreshed menu will include locally sourced, taste-of-the-Northwest seasonal ingredients and main dishes, including wild sockeye salmon, prime beef chili, Northwest seafood alfredo and a Tomahawk ribeye steak for two.
The resort is also home to six other food and beverage options, including Little Dragon Eatery, which opened recently as part of a new food court at the resort. Developed by Executive Chef Tracy Rose, Little Dragon Eatery serves quick, easy Asian-inspired dishes, such as cashew pork, orange chicken and pork fried rice. Another popular restaurant is Red Tail Bar & Grill, with its rustic décor and specialty items reflecting the Inland Northwest region.