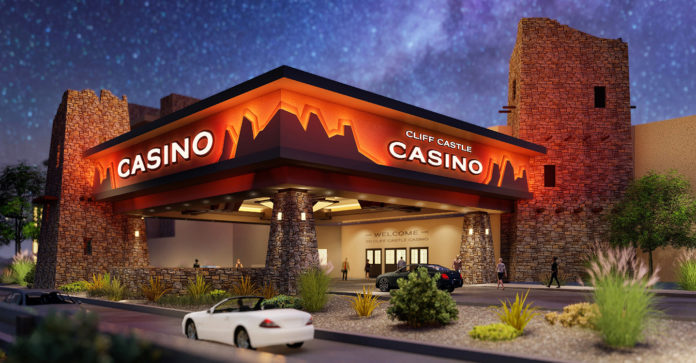 CAMP VERDE, AZ – Cliff Castle Casino Hotel has entered the second phase of renovation to the property's exterior and interior design. The project is estimated to be completed by spring 2022 – the first phase was completed in November 2021 with the unveiling and opening of the new bars, Verde and Strata Bar.
The casino will be upgrading their signage leading up to the property, as well a the overhang of the main entrance providing a sleek, new welcome for guests as they approach Cliff Castle Casino Hotel. The casino floor's renovations will also create a more modern, high-energy atmosphere, while paying respect to the casino/hotel's tribal heritage. The new look will lighten up the space with brand new LED light fixtures that will enable staff to control the color options for special occasions and holiday themes.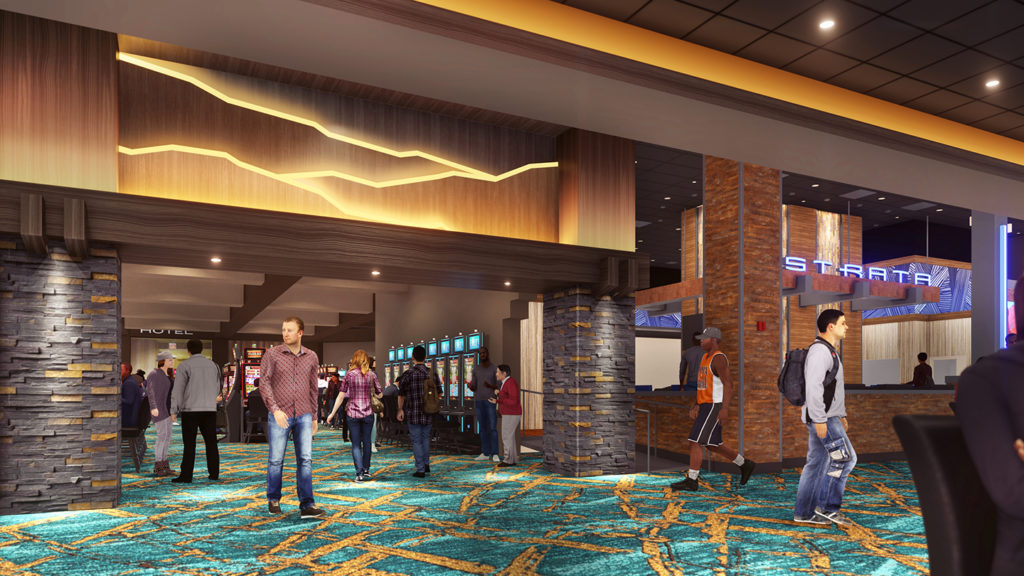 "We are always looking for opportunities to improve our guests' experiences to set us apart from other properties," said Aaron Moss, General Manager of Cliff Castle Casino Hotel. "We have been working on a lot of small developmental projects this past year that we strongly believe create a unique experience that only we can offer, and we couldn't be more excited to unveil our upgrades to the property."
With the casino's new open floor, guests entering through the main entrance will be able to see through to the other side of the building, opening up space for vast sight lines and a retail sportsbook. The property will continue to remain non-smoking.