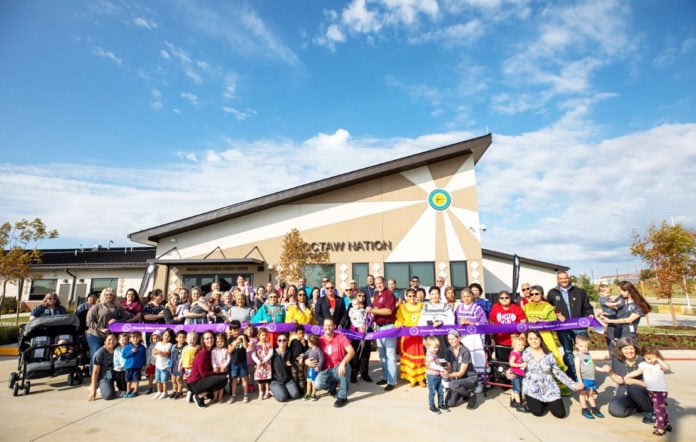 DURANT, OK – A ribbon-cutting ceremony was recently held in Durant, OK for the new state-of-the-art Choctaw Nation Child Care Center. The 41,186 sq. ft. building holds 19 classrooms, serves 252 children, and brought 106 new jobs to the area.
Chief Gary Batton spoke about the importance and purpose of the new facility, saying, "We are giving our kids a good strong educational and cultural foundation, showing them at an early age what it means to be Choctaw."
The Child Care Center aims to provide each child with an environment that promotes learning in a fun way. Included in the facility is a large safe room that also serves as a child sensory room. In addition to traditional learning activities, teachers incorporate the Choctaw culture into activities such as storytelling, Choctaw language lessons and serving traditional foods.