DURANT, OK – The Choctaw Nation of Oklahoma recently awarded Bryan County $8,000 and the City of Durant $70,200 from the Choctaw Community Partnership Fund to continue strengthening and developing the local area.
The Choctaw Community Partnership Fund voluntarily contributes quarterly to towns, cities, and counties where the Choctaw Nation operates non-gaming businesses. The fund aims to foster collaboration and growth within these communities by providing financial support for various projects. The communities have the flexibility to utilize the funds immediately for maintenance, road improvements, beautification, recreation, public safety, equipment needs or save the funds for more extensive future projects.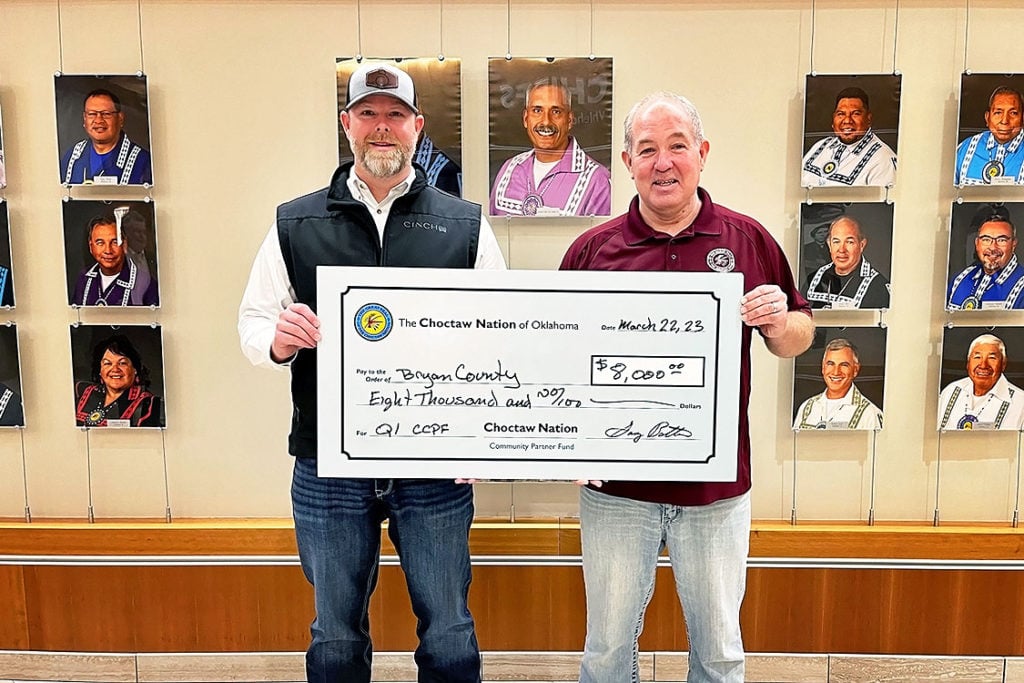 "These volunteer contributions exemplify the Choctaw Nation's commitment to creating sustainable and thriving communities that fosters a better quality of life for tribal and non-tribal citizens," says Angel Rowland, Choctaw Nation Development Fund Manager. "We see communities investing these funds for projects that positively impact the area."
Since 2019, when the Community Partnership Fund started, Bryan County has received more than $1.1 million and used funds to purchase an emergency management system, equipment for storm spotters for enhanced public safety and invested in road improvements.
Since the inception of this program, the Choctaw Nation has contributed a combined $8.2 million to the communities that operate non-gaming businesses.