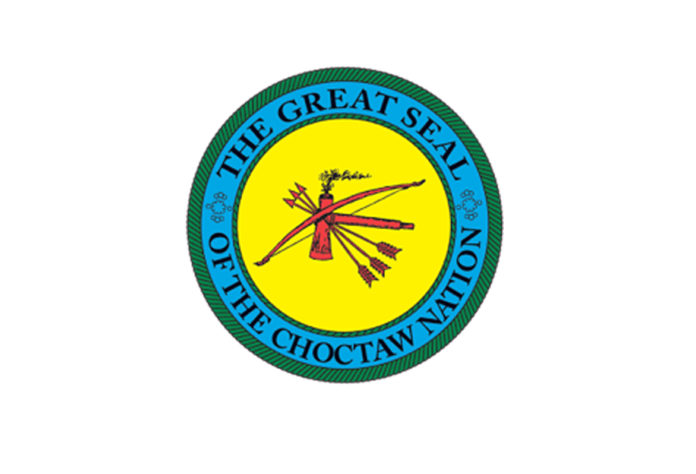 DURANT, OK – An award ceremony recently held by Choctaw Nation Small Business Development revealed its 2021 Chahtrapeneuer award winners. Every year, one Choctaw-owned small business from each district is recognized for work ethic, perseverance, business successes and living out the Chahta Spirit in life and business. In addition, one of those exceptional businesses won the overall Chahtapreneur of the Year award, which is the highest award received at the annual event.
This year's top honor was awarded to Christine Davidson, owner of Fry Bread Express, from Calera, OK. Fry Bread Express is a food truck that offers Indian tacos, charbroiled bison burgers, fry bread burgers and more. Despite a worldwide pandemic, Christine continued to operate as an essential business and served the community of Durant and surrounding areas. From providing free meals to kids, partnering with Ministries in Action and Boots on the Ground, to delivering food to Choctaw Elders, Christine and her family continuously live out the Chahta spirit of faith, family and culture.
"The worldwide pandemic may have hindered small businesses, but all of our Chahtapreneur rose to the challenge," said Chief Gary Batton. "I'm so incredibly proud of each one of them and look forward to seeing them continue to create new job opportunities and economic growth throughout southeast Oklahoma."
Award nominations are based on Chahtapreneur business owner's participation with Choctaw Nation Small Business Development Program, community involvement and community impact. This is the fifth year the Choctaw Nation has given the award.
Below is a complete list of the Chahtapreneur Award winners by district:
District 1: Darla Crutchfield: CJ's Café – Valliant, OK
District 2: Justin Hicks: Power Testing Services LLC Air – Battiest, OK
District 3: Jimmy & Amanda Morris: Ouachita Explorer RV Rentals – Smithville, OK
District 4: Sconyers Family: Poteau Family Fitness – Poteau, OK
District 5: Ron Cole: RMR Pest Services – Stigler, OK
District 6: Joshua & Amber Bull: AJ Butcher Block – Talihina, OK
District 7: Niki Cunningham: Riverbird Lodging – Tuskahoma, OK
District 8: Chance Oakes: Oakes Auto Sales – Hugo, OK
District 9: Christine Davison: Fry Bread Express – Calera, OK
District 10: Codi Conn: Conn's Seamless Gutters – Caddo, OK
District 11: Grayson Smedley: Precision Landscapes – McAlester, OK
District 12: LaDonna Jones: Jones Concessions – Crowder, OK