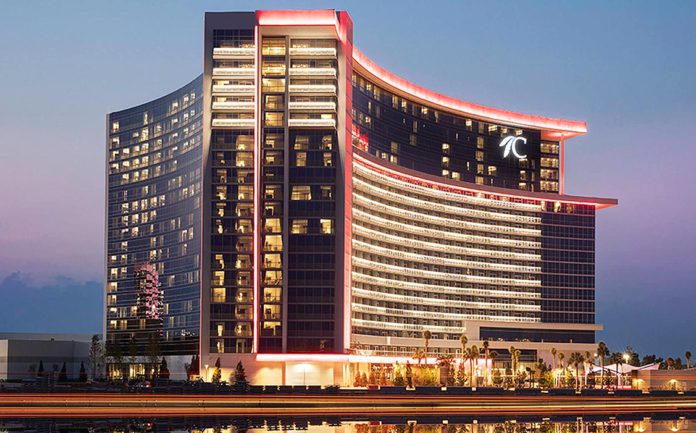 DURANT, OK – Choctaw Casinos & Resorts is now the first casino brand in its region to bring customers an all-encompassing rewards program, across all Choctaw Casinos, where guests can earn points on most non-gaming purchases.
Choctaw Rewards has been revamped, and guests now have the ability to earn on nearly everything they purchase inside any Choctaw Casino & Resort. From hotel stays in Durant, Grant or Pocola to retail purchases in one of their many in-casino stores to meals at top restaurants, Choctaw customers will be earning points at participating restaurants and retail shops within all Choctaw Casinos & Resorts.
"We are thrilled to launch our reimagined Rewards Club, which gives our customers the ability to earn points faster to achieve greater tier levels sooner," said Wendy Carter, Executive Director of Marketing.
Choctaw Casinos also wants to make it easier for customers to access information. With the launch of the player portal, Choctaw Rewards members can now log into their Choctaw Rewards account to download aggregated tax documents electronically, as well as check their point balance, tier credits and tier level. They'll also be able to see gaming and food and beverage offers. Players can also link their Choctaw Slots account to their Choctaw Rewards account, allowing members to earn points for money spent on in-app purchases.
Rewards Club levels will remain the same with guests categorized as Ruby, Amber, Sapphire, Royal and Onyx. Choctaw Rewards will also be instituting a Legacy Badge that's given to members who've met certain criteria and have been an active member since the inception of the original Choctaw Rewards program nearly 20 years ago. The badge allows members to receive complimentary valet, one free meal a month and $25 in bonus play each month.
"We are always looking for ways to enhance the value of our Rewards Club for our guests and we already have one of the only one-card loyalty systems in the region," said Carter. "Adding some new benefits and the ability to earn loyalty points for purchases outside of gaming bets will allow for a better opportunity to evaluate our guest preferences with more accuracy, while providing tangible loyalty benefits for the lighter gamer and resort enthusiast."