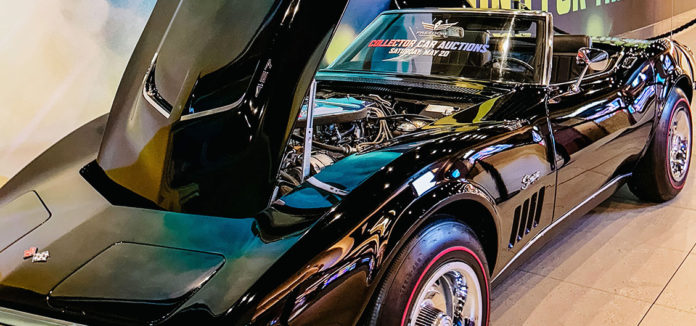 DURANT, OK – Choctaw Casino & Resort – Durant will host the Freedom Collector Car Auction and Show on Saturday, May 20 at the Choctaw Event Center.
Car enthusiasts can show off their collector cars at the car show from 9:00am to Noon. Awards will be presented to the Top 30 Class and special interest awards will be given.
Collectors can get an early glimpse of the cars scheduled for auction by visiting Choctaw Casino & Resort – Durant. Eleven collector cars, including a green 1970 Pontiac GTO Ram Air IV Coupe, previously owned by country music legend Alan Jackson, are currently on display throughout the casino.
Other cars on display at the casino and scheduled to be auctioned include:
1969 Chevrolet Corvette Convertible – Black
1961 Chevrolet Corvette Convertible – Red
1929 Ford Roadster Pickup – Maroon
1969 Chevrolet Camaro – Red
1932 Ford Roadster – Seafoam Green
1965 Ford Mustang – Red
1964 Chevrolet Impala – White
1963 Chevrolet Corvette Split Window – Blue
1956 Lincoln Premier – Pink
1957 Lincoln Mark II – White
Doors to the automobilia and collector car auction open at 9:00am and the auction will begin at 9:30am. Registration for bidding is $100. The Choctaw Event Center is located at 3702 Choctaw Rd, Durant, OK 74701.