LINCOLN CITY, OR – Chinook Winds Casino Resort has introduced customers to two robots now utilized within the casino. The "Ketty" robot roams the main casino floor delivering bottled water and the "Holla" bot assists in the Siletz Bay Buffet as a busser. The goal of the robots is to enhance guest service in a way that is interactive and efficient.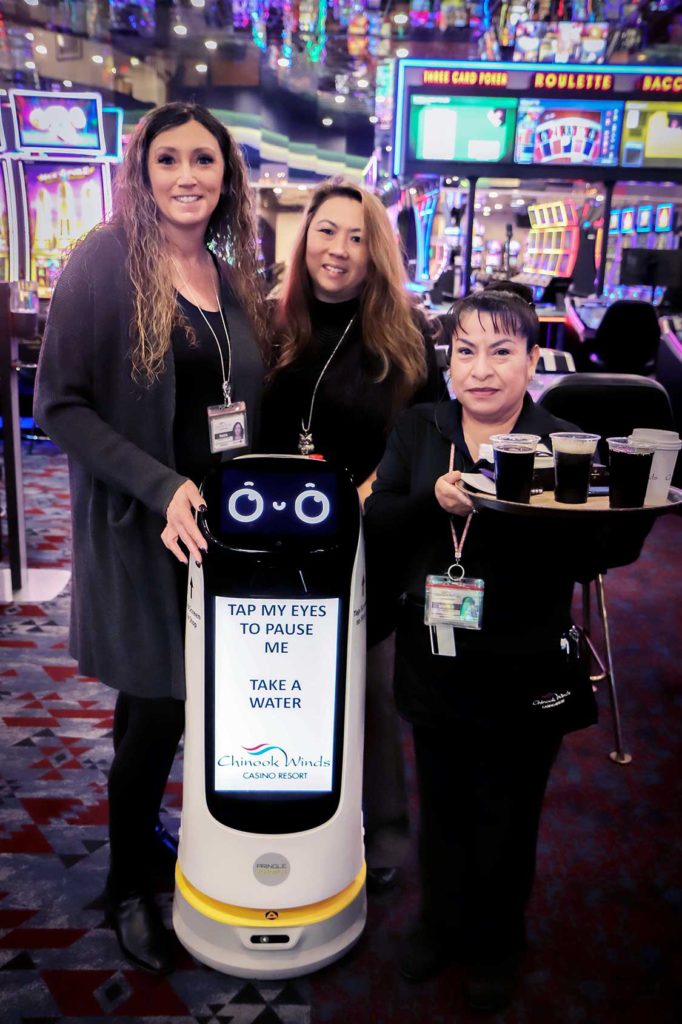 "We are excited to bring the bots to Chinook Winds to assist our team members and guests," said Monica Logan, Director of Food and Beverage. "We look forward to exploring their additional abilities to help around the property."
Developed by Pringle Robotics, the robots utilize LiDAR technology to map the surrounding environment and account for obstacles as they arise. The robots stop when a guest lightly touches the face to retrieve a desired item.
"Pringle Robotics is excited for our partnership with Chinook Winds Casino Resort to deploy robotic solutions that provide support to their staff and improve the guest experience," said Gerald Prall of Pringle Robotics. "Working with the Chinook Winds Casino Resort team has been a great experience and we are proud to be part of their vision for the future."