ADA, OK – Chickasaw Nation Governor Bill Anoatubby recently led groundbreaking ceremonies for a project to expand educational opportunities for youth and families in the community. A renovation and expansion of the Chickasaw Nation Ada Preschool building will add more than 10,500 sq. ft. to the facility and includes a renovation of the existing building.
Governor Anoatubby said expansion of the preschool program is a testament to the Chickasaw Nation's ongoing commitment to education and investing in the youth, as well as the community.
"By working together – the Chickasaw Nation, the families of students and the community – we are ensuring our next generation is prepared for success," said Gov. Anoatubby. "That is really what we are celebrating today, our community working together to build strong families."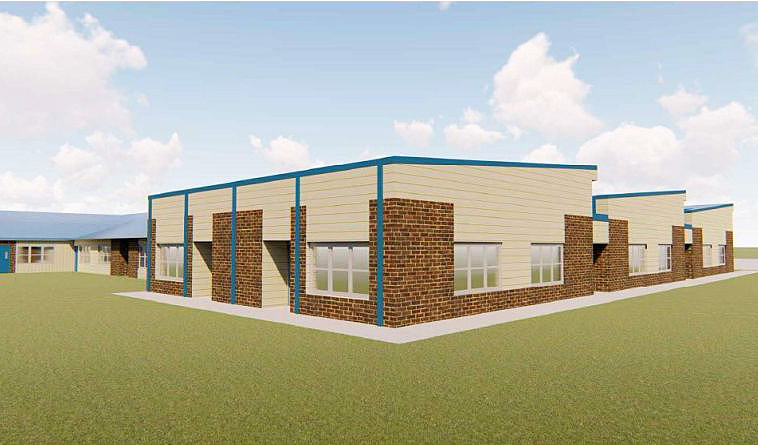 Describing the project as a tremendous opportunity to invest in young people and ensure their bright futures, Governor Anoatubby said the project also helps fulfill the Chickasaw Nation's mission to enhance the overall quality of life of the Chickasaw people.
"We believe investing in our children is vital to the long-term well-being of our tribe," said Anoatubby. "Providing our youth with the tools and support they need to reach their highest potential is one of the most significant investments we can make, and that begins in their most formative years in a positive learning environment."
The Chickasaw Nation preschool program promotes school readiness of children from ages three to five years and incorporates all areas of development: physical, social, emotional and cognitive; in a positive, learning environment. Cultural instruction and physical education complete the comprehensive experience.
Partnering with families in their children's growth is a crucial component of the program. By offering support and assistance to all those who impact the child's development, the program maintains a collaborative and caring family focus. The addition includes a single-story building designed with six new classrooms, each with a dedicated restroom and storage room, and an expanded dining room. A new commercial kitchen is included in the renovation project, as well as additional storage space. Areas of the playground will also be remodeled to accommodate the new facility design.
"It is our hope that these additions will serve to provide even more opportunities for our youth and families," said Governor Anoatubby.
The Chickasaw Nation preschool and head start program has greatly expanded in the past four decades. Established in 1979 with one class in Ada, the head start and preschool program has grown to include four centers in Ada, Ardmore, Sulphur and Tishomingo and serves more than 300 students from ages three through five.
Education has historically been one of the Chickasaw Nation's highest priorities, and 2023 marks 40 years since the launch of two tribally operated education programs, which forged a foundation for many modern-day education programs.