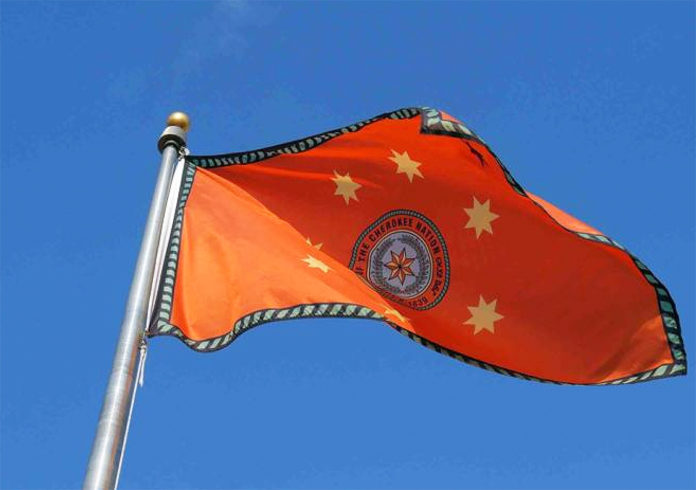 TAHLEQUAH, OK – The Cherokee Nation kicks off the 20th Anniversary Sovereignty Run hosted by the National Congress of American Indians (NCAI) and Bright Path Strong, beginning at the Cherokee Nation Reservation on Oct. 3, and eventually ending in Sacramento, CA, on Oct. 31. Dozens of participants from Cherokee Nation and NCAI members, partners and Indian Country allies will participate in the walk and run.
The Sovereignty Run calls attention to the erosion of tribal sovereignty on reservation lands, including raising awareness of the new attacks on tribal sovereignty in the face of the harmful Supreme Court decision in Castro-Huerta. The run also pays homage to Native Olympian Jim Thorpe.
"In the past two years, the Five Tribes here in Oklahoma have been challenged on our treaty rights, rooted in law by those who are trying to chip away at tribes and our rights to self-govern," said Cherokee Nation Principal Chief Chuck Hoskin Jr. "We have taken to the U.S. Supreme Court steps twice and been reaffirmed that our reservations have always existed, and yet presented with more legal challenges. We look forward to this run and having our Native voices – and running shoes – carrying our message that our tribal nations are stronger today and that we will never waiver when it comes to our sovereignty."
Runners can join for the one mile fun run or participate for the first leg of the longer relay through Oklahoma, which will eventually span 1,787 mi. to Sacramento.
During the Sovereignty Run, a 25-ft. totem pole created by the House of Tears Carvers of Lumni Nation will travel alongside runners – symbolic of honoring, uniting and empowering communities to protect sacred places, cultures and tribal sovereignty along the way.
"We are in a critical time where, once again, our sovereignty is being threatened, and Jim Thorpe's home state of Oklahoma is ground-zero," said NCAI President Fawn Sharp. "Tribal nations are strongest when we are unified and create our own 'bright path' forward together. The time to raise our voices – and collective awareness – is now."