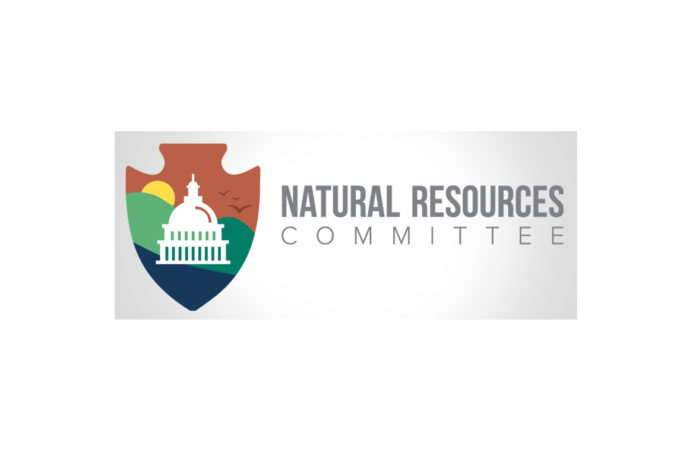 WASHINGTON, D.C. – Natural Resources Committee Chair Raúl M. Grijalva (D-AZ) has sent a letter with 42 other members of Congress to President Biden asking him to seek opportunities to expand tribal co-management of U.S. public lands, waters, and resources. Chair Grijalva also sent a letter to the U.S. Government Accountability Office (GAO) requesting an examination of existing efforts among land management agencies to implement tribal co-management practices.
Tribal co-management of public lands recognizes the value of Indigenous traditional ecological knowledge by incorporating it into agency decision-making, while also respecting the government-to-government commitment of the federal trust relationship.
The Biden administration recently re-established the Tribal Nations Summit, with the goal of elevating Indigenous voices in federal decision-making and investing in tribal communities. Agencies across the administration have begun implementing various interagency memoranda and agreements to achieve those goals. Expanding tribal co-management is an important next step in furthering these efforts.
In their letter to President Biden, Chair Grijalva and the other lawmakers highlight specific recommended executive actions to advance tribal co-management. Their recommendations are largely based on expert witness testimony shared at a Natural Resources Committee hearing on March 8. The lawmakers' suggested actions, which are described in more detail in the letter, include:
Utilize existing authorities to expand tribal co-management of federal lands and waters
Promote the use of co-management agreements and/or provisions in land management plans consistent with DOI's and USDA's obligations under existing law; and use substantive and enforceable plan provisions to protect tribal treaty rights, cultural resources, and subsistence uses on federal public lands
Ensure thorough execution of all relevant guidance and directives, including those formulated during the Tribal Nations Summit
Incentivize agencies to expand co-management opportunities and to engage in co-management with tribal governments
Provide funding for tribal co-management and simplify the process for entering into these agreements
Examine barriers to expanded tribal co-management and propose solutions
Support the dissemination of tribal co-management best practices and convene a forum to discuss these issues
Identify necessary funding and authorities for expanded co-management relationships and relay those needs to Congress
In his complimentary request to GAO, Chair Grijalva asked for an examination of federal agencies' existing efforts to implement tribal co-management agreements. The request will estimate how many tribal co-management agreements are already in place, as well as the nature of those agreements. It will also determine the federal authorities and other key factors that are already in place to facilitate these agreements. This information will be critical in identifying future opportunities to expand tribal co-management.
Chair Grijalva also announced a National Parks, Forests, and Public Lands Subcommittee hearing on Sept. 14 to examine three bills he introduced earlier this Congress that will advance additional opportunities for tribal co-management:
H.R. 8108, the Advancing Tribal Parity on Public Land Act
H.R. 8109, the Tribal Cultural Areas Protection Act
H.R. 8719, the Great Bend of the Gila Conservation Act
Chair Grijalva introduced the Advancing Tribal Parity on Public Land Act and the Tribal Cultural Areas Protection Act on June 16, alongside Sen. Martin Heinrich (D-NM), who introduced companion legislation in the Senate. Together, these bills will update current public land management laws to improve protections for tribal sacred sites and other cultural areas.
The Great Bend of the Gila Conservation Act, introduced on Aug. 16, will protect one of the most culturally significant and ecologically fragile landscapes in the southwestern U.S. The bill will establish 330,000-acre Great Bend of the Gila National Conservation Area, the 47,000-acre Paolo Verde National Conservation Area, and nearly 60,000 acres of new wilderness. These ancestral landscapes will be managed under a tribal co-management model that parallels the practices of the recently reinstated Bears Ears Inter-Tribal Commission.