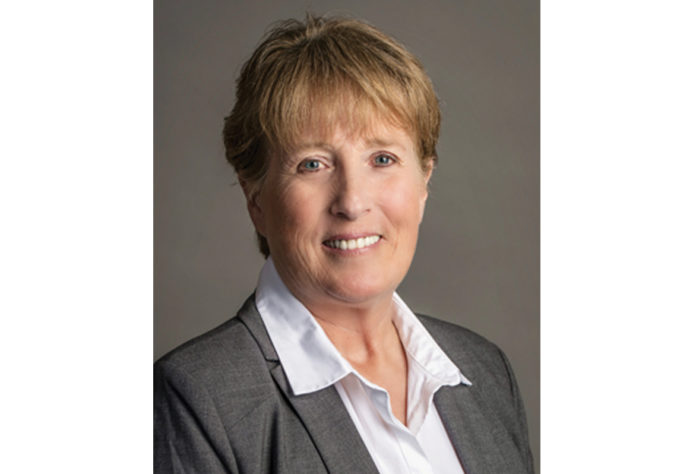 Cathy Chavers, Tribal Chairwoman,
Bois Forte Band of Chippewa /
President, Minnesota Chippewa Tribe
Fortune Bay Resort Casino in Tower, MN
fortunebay.com 
boisforte.com / mnchippewatribe.org
We are a small tribe located in rural Northeastern, MN, about 50 miles from the Canadian border. Our casino voluntarily closed for three months, and the revenue lost was a huge hit to the tribe. This revenue helps support our programs the federal government doesn't fully fund. A lot of the impact has been financial in addition to having to rethink how we do business.
It's been important to get information out to our people, many of whom as elders are not technology-savvy, so we've been doing door-to-door outreach within our two communities, and door-to-door distributions of paper messaging. We've had 17 active COVID-19 cases, but fortunately right now, we have zero active cases.
This crisis has brought our people together. We're checking on our elders to ensure they stay home and are safe, and that those with underlying health conditions are not exposed. We've had people, even in the surrounding areas, make masks for us. Someone from a church in Littlefork, approximately 60 miles away, donated masks.
We have a Tribal Emergency Response Committee that initially met every day when the pandemic started, but as our needs have evolved, we've cut back to meeting twice a week. We are fortunate in Minnesota to have 11 tribes here – four Dakota, and seven Ojibwe tribes. The Lower Sioux Community has been instrumental in organizing a tribal leader call at 10:30 a.m. each day, where we talk about resources and share information. At 4:00 p.m., we have a tribal leader call with the state, and this is where we interact with government organizations such as the Minnesota Department of Health, Department of Human Services, Department of Corrections and Department of Transportation. That's a unique thing we have in Minnesota – great communication with the state.
Our Lieutenant Governor is a White Earth tribal member, and so we really have a good system here with tribes and the state. It's not perfect, but it's a start. We are working to access services, both for the tribes and for tribal members, such as food services, local food banks, having food boxes shipped in, medical kits and gift cards for transportation. We've been very fortunate to receive funding from the state and also from the federal government with COVID-19 relief funds. The part that's not ideal is they've essentially dictated how we use that money, which sometimes doesn't work very well for tribes.
When we talked about reopening our casino, the first thing we decided was not to allow smoking, because if you're going to smoke in a casino, you're going to pass particles. We also opened our casino, bar, pool area and hotel at half capacity.
Revenues aren't the best as we're half capacity, but it's been good. We are one of the cleanest casinos in the area. We have what we call our 'Sparkle Squad,' who go around and are assigned to cleaning machines. We have a system in place where, when a guest leaves a machine, they leave a blue card, which tells our staff it needs to be cleaned. The experience has been really good. A lot of people have commented how they feel so safe – safer in our casino than at Walmart, Target or any of the other stores they've been to.
We require masks in the casino. Because we're going into the colder months, we have a station where guests drive up and we do a temperature check. If you have a fever, you can't enter the property. That also goes for our golf course, heritage center and marina. We are having a lot of visitors come up from the metro area because most people aren't flying and are instead traveling in-state by car, which has been good for us.
Tribes, in general, have always had to adapt to things put upon us. We are resilient, adaptable, and we will overcome this. We've overcome many things from the past and leading up to the current pandemic – we can do it all together. With our tribal leaders call every day, we share information – we don't hold our information within just Bois Forte. We share information because we're all one. It's been really beneficial working with the surrounding communities and also with our state agencies and state officials. I know a lot of tribes out there don't have good relationships with their local cities or townships, or even state officials, but those doors have to be open, because the resources are there and we know we can't do it on our own. After this pandemic, there are likely to be cuts to funding, so we need to all get together and fight for what we feel we need from a state, local, and federal level. We need to do it together and share ideas. That's the best way.