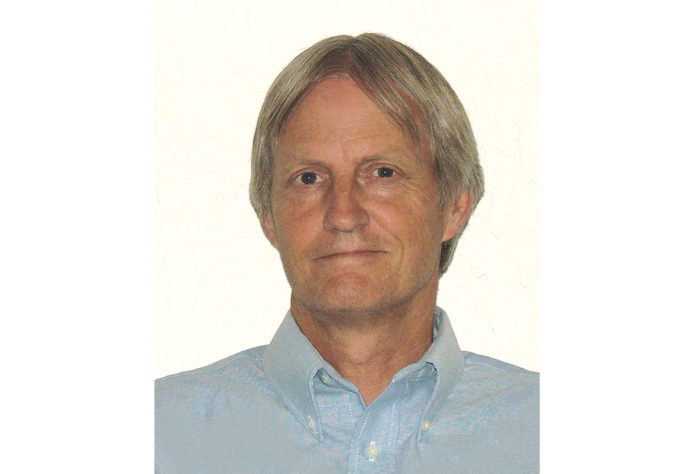 by Craig Pendleton
The business climate continues to evolve. Consumers are facing high rates of inflation along with higher prices for goods and services, all vying for their available spending dollars. Employers are still finding it difficult to recruit and hire staff members. Commercial sports betting continues to be legalized in more states and now competes with tribal casino operators for gaming dollars.
Some of the more remotely located tribal casinos, especially in states with commercial sports betting, are being dramatically affected and have reported significant drops in gaming revenues. With the option of mobile platform sports betting, younger gamers have strongly adopted this newest alternative to gambling at a casino.
The two largest volume gaming revenue drivers, slots and table games have different brands and varieties but are still similar in nature. This tends to equalize the gaming differences between properties to attract players.
Casino amenities are one of the main elements of property differentiation. In the past, properties have attempted to balance offering a broad range of amenity options against the investment costs of providing these guest experience services. Some amenities do make profits, but rarely at a level approaching the profitability of gaming, and as such, best serve in the role of supporting gaming as the most important reason for their existence. Factoring in the new higher costs of providing an extensive variety of amenity options and the accompanying staffing challenges, the most important determinant in deciding which amenities to offer is by performing an analysis of who the customers of greatest business value to the casino are and then targeting the best amenity options specifically towards these players.
Hierarchy in the Determination of Which Food and Beverage Amenities to Offer
Supporting the Gaming Experience

The most important goal of food and beverage player amenities is to provide casino gaming floor beverage service. Players who are served beverages without leaving their gaming position generate a higher level of consistent gaming revenues due to extended playing time. Sports betting has also created a new group of players to be served by food and beverage during their gaming play, typically in a sports bar
outlet.
Targeting Highest Business Value Casino Customers

The second goal of providing casino food and beverage amenities is to accommodate the VIP high tier player. Generally, a small percentage of players deliver a large percentage of gaming revenues at many properties. Casinos have hosting staffs that support this group of players due to their significance to profits. These highest value players, coupled with high visitation frequency players (who represent lower play levels but due to their aggregate volume of play create a consistent and dependable revenue stream), compose the most important players to be served by targeted amenities.
Many surveys have revealed that, regardless of F&B variety, VIP level players and frequency players tend to get bored with the same menu and outlet options when visiting the same casino on multiple days of a week. Players like to maximize time at their gaming position and value convenience, short waiting periods for food and beverage, and short dining times. The exception to this is when these players decide to enjoy a leisurely higher-end experience in a fine dining venue as a true form of reward, special occasion, and as a way to treat friends and family. The other area often expressed by this level of player is the option to use their points/comps to take food home to their family as a form of compensation for the time they've spent at the casino. The downside of this carryout option is it can be a slow process as the player is preparing to leave the casino, requiring time to go to the outlet, order the food, wait during preparation and packaging prior to being able to leave the casino.
The high frequency lower play level players often build a food and beverage experience into each casino visit as an element of their gaming experience. This group historically "plays to earn" and then "returns to redeem," following this cycle repeatedly. This group frequently seeks value in maximizing what their loyalty points, discounts, and promotions can buy them and enjoy a variety of menu options.
Loyalty Reward Points Redemption

Food and beverage has always served the role of providing a key element of a casino player visit experience and a significant method for reward redemption. In many surveys, food and beverage is the second highest requested player rated form of loyalty point redemption, exceeded only by free/match play.
Supporting Casino Lodging

If the casino has lodging, these customers must be accommodated as part of their "stay experience" with enough variety and hours of food and beverage outlet operations to complement their visit and retain them on property. Hopefully, the retention on property and targeted offers can lead to a gaming experience with lodging guests during their stay on property. With casinos who are staffing challenged, the morning segment is an area where it may make sense to position a coffee/breakfast quick serve outlet in the hotel lobby or in a casino area close to the hotel lobby and not require opening a full-service outlet for breakfast. If some staffing is available, the next step would be opening for breakfast in a full-service casino outlet on weekend mornings. This allows the use of the majority of the staff for the critical service time periods of lunches and dinners, which better serve the priorities of food and beverage amenities.
Supporting Casino Entertainment and Resorts

Another area required of casino food and beverage amenity service is in the support of casino entertainment. Beverage service is the best use of resources with food added only if this enhances the experience and sufficient staffing exists. Resort elements require food and beverage supporting their different segments. Water park – quick serve, poolside – bars, spas – grazing spa cuisine, etc.
Expansion of Casino Business Targeting Underserved Elements and Future Players

A proactive goal of casino food and beverage must be business based. Expanding outlets should never be about attempting to feed the local community. Expansion should always be part of targeting viable gaming business segments that are not coming to the casino. In the case of younger customers, the attraction may be linked to sports betting, sports bars, social elements, or entertainment with the long-term goal of establishing frequency of visitation habits of this segment, preferably in a group, and then their gradual conversion to gaming/players in the future.
Additional Food and Beverage Amenity Opportunities

The last area of food and beverage amenities to offer, if staffing is available and the investment numbers work, would be to add more outlets to attract infrequent or new visitors seeking different and interesting casino experiences. In order to accomplish this goal, while accommodating staffing challenges, many operators are reformatting the look and processes in outlets using new technology systems to deeply involve customers in the processes of ordering, pick up, and payment in casual service outlets as opposed to providing full-service outlets that require more staffing and higher operational costs for the casino with little difference in gaming return on investment.
If adding more full-service outlets is not possible due to staffing challenges, food court/food halls are an option. These allow greater menu varieties, can have a production overlap of staffing in the back of the house production areas, and require fewer employees overall to operate. This is also an area in which to consider licensing agreements and contracting outside operators for individual outlets. Outside operators make the most sense in food court areas, especially when those operators have recognizable and established successful restaurants in the area surrounding the casino and a customer base that matches the targeted demographics for new casino players.
Constant Change and Evolution of Amenities

Casinos should avoid a static level of food and beverage outlet appearance and products offered. It is important to continually change and redevelop outlets. Excitement can be achieved with small changes to physical elements, cuisine, and décor coupled with new smaller menus that offer rotating menu specials and promotional items. This accommodates the menu simplification goal and still allows for new and interesting items for guests. Targeted slow volume day food and beverage promotions, where the rewards are earned first by the amount of play and then redeemed on that day (earn and dine) or on a targeted return day (bounce back) can help introduce new amenity outlet experiences to players, drive visitation, and generate gaming activity during typically low volume periods. The best strategy for operators is to constantly refresh and evolve outlets by installing a process of mini-remodeling of concept, layout, décor, and themes of one outlet at a time. When one is completed and reopened, it is time to begin on the next one. This creates the feeling of "new" and "changing" without substantial investment. Every time this is done, it provides an open opportunity to revise menus, concepts, processes, pricing, portions, and technology, which can be adapted to the increasing costs of goods and labor.
Food and beverage amenities are more important than ever. The challenge is to support and increase gaming revenues while creatively reinventing outlets to support visitors. Limited available staff will continue to direct operators and their energy into providing the most business profitable amenities.
Craig Pendleton is President of National Foodservice Consulting, Inc. He has consulted for the past 30 years as a tribal casino specialist. He can be reached by email at [email protected] or visit www.nationalfoodserviceconsulting.com.