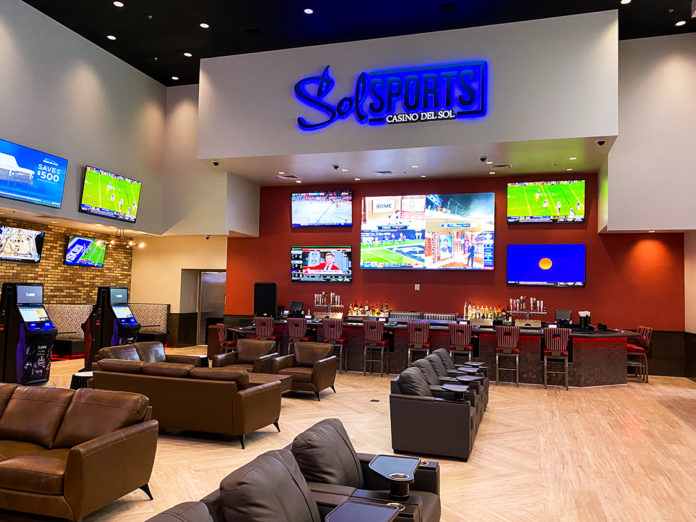 TUCSON, AZ – Recently approved by the Arizona Division of Gaming, Casino Del Sol is the first sportsbook in the country to offer a new NFL Cross Game Matchup, allowing players to place weekly bets on any team playing that week against any other team in the NFL, regardless of who they are matched up with for the week.
The NFL Cross Game Matchup was the brainchild of Director of Sportsbook, John Collins. Instead of only having 12-15 NFL games to bet on weekly, players will now have over 450 games to choose from. Final scores within a player's primary game matchup will be used to determine winners.

"With football prop bets being the most popular amongst sportsbook players, I knew a wager like this would appeal to our visitors," said Collins. "While analytical players will dissect probabilities within each event, fantasy football players will use skills to try and handicap cross game matchups. After testing the method within our trading team, we are excited to roll this out to the public."

The NFL Cross Game Matchup will be available to players the first week of the NFL season, which starts on September 8th. Bets can be placed at any of the 15 self-service betting kiosks or one of the five live ticket writer counters at SolSports.