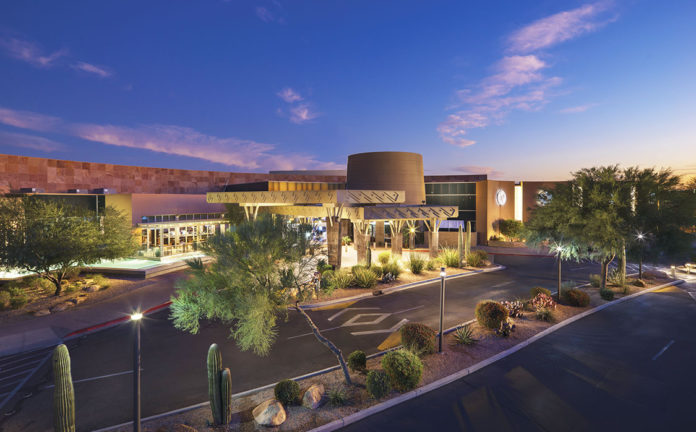 When the Salt River Pima-Maricopa Indian Community opened the doors to Casino Arizona in 1998, they had little inkling of how it would positively impact not only the landscape of their community, but their people as a whole. Originally a poker room, Casino Arizona opened small with just 47 tables and 240 employees.
However, everything changed when the State of Arizona signed the Class III compact allowing slot machines. This favorable turn of events prompted leaders of the Salt River Pima-Maricopa Indian Community to seize the opportunity and grow their operations. They expanded the property with a temporary structure to accommodate 250 slot machines, thus giving rise to the interaction of Casino Arizona that loyal guests know today.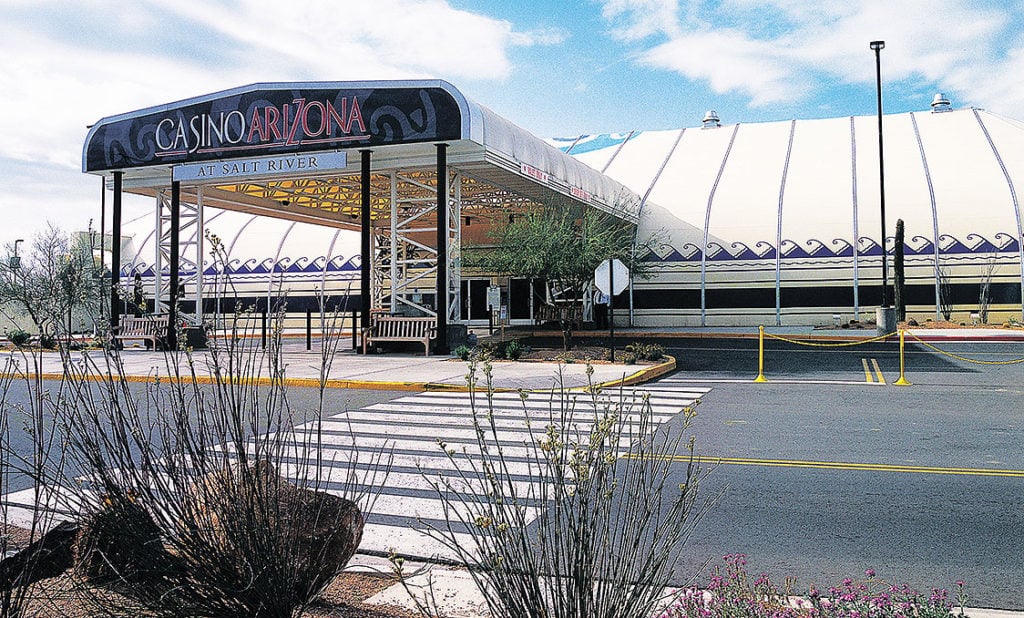 The growth of Casino Arizona was nothing short of remarkable. In March 1999, a second location was opened, introducing an impressive array of offerings including 450 slot machines and 45 poker tables. The rapid expansion of business led to a significant increase in staff. Over 500 employees were hired, and notably, 10 percent of these employees were members of the Salt River Pima-Maricopa Indian Community. This helped to bring both meaningful job opportunities to the tribe as well as the beginnings of financial security.
"The vision for Casino Arizona was always for it to be an investment into the future of our people," said Ramon Martinez, Director of Public Relations for Casino Arizona and Talking Stick Resort. "It has contributed significantly to our community's infrastructure, our education and has laid the foundation for our continued security and success."
To that end, Casino Arizona continued to build. By the year 2000, the temporary structure at its first location was replaced with a permanent building. It opened with 500 slots, 50 table games, keno, bingo, restaurants and a gift shop, providing jobs for 1,200 employees. The second location also grew with an expansion opening in 2003.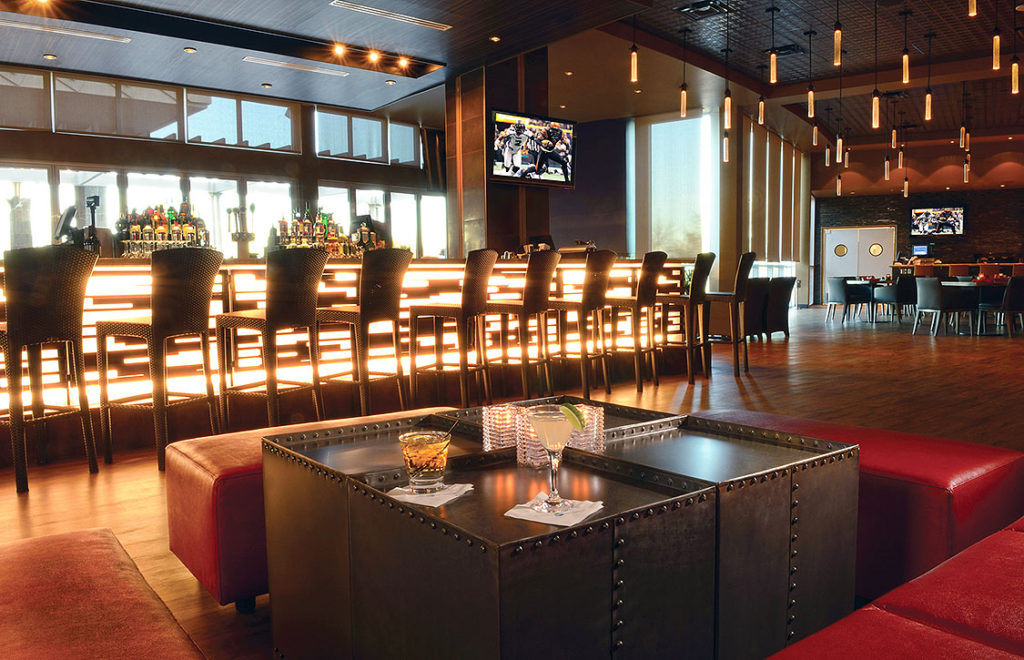 In addition to continuing to offer slot machines and poker, in 2003 Arizona began clearing the way for blackjack with the passage of Proposition 202. Casino Arizona was among the first of three tribes to deal a hand of blackjack. That first hand saw local mayors at the time, Neil Giuliano of Tempe and Mayor Keno Hawker of Mesa, competing for the win. Now that Casino Arizona had conquered blackjack, television was next.
Casino Arizona became the first in the state to produce and televise its own sports show, "We've Got Your Game." The show was filmed inside Casino Arizona's Signals Lounge and featured some of the biggest names in sports, including Charles Barkley, Mike Tyson, Troy Aikman, Mike Ditka and many more. The show ran for more than 200 episodes before its conclusion.
While the show eventually ended, Casino Arizona was far from done with its progression. In 2010, the Salt River Pima-Maricopa Indian Community completed its biggest project, a 497-room resort. Talking Stick Resort opened on April 15, 2010. An extension and brand evolution of Casino Arizona, Talking Stick Resort's soaring tower was built on the site of Casino Arizona's second location.
Twenty-five years later, Casino Arizona and Talking Stick Resort employs more than 3,383 people across its two locations, 73 of whom have been there since the very beginning. Even more significantly, nearly 500 are members of the Salt River Pima-Maricopa Indian Community.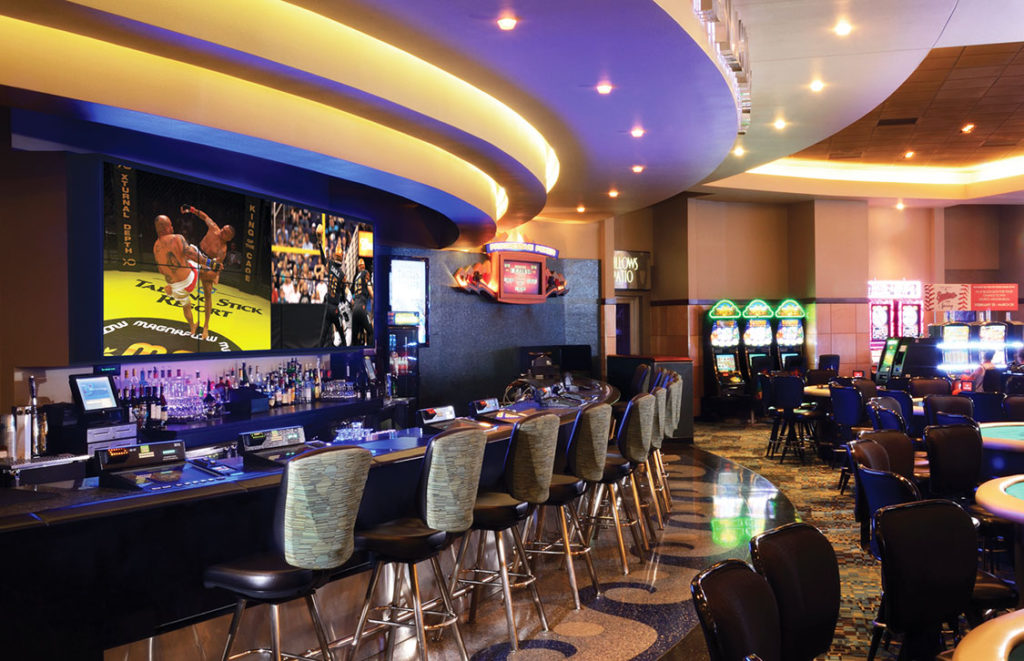 Indeed, the tribe has continued to place a strong emphasis on the education, employment and career advancement of its community members. To support these goals, Casino Arizona and its sister property, Talking Stick Resort enterprise initiated the Pathways to Success program. This program provides enrolled community members with valuable opportunities to work closely with mentors who can guide them in defining their career trajectories.
Through the Pathways to Success program, participants are encouraged to develop an individual development plan that outlines their educational aspirations or desired career paths within the enterprises. By doing so, they gain a clear roadmap to follow and take proactive steps toward achieving their goals. This initiative reflects the tribe's commitment to fostering education and professional growth among its community members, ultimately contributing to their long-term success and empowerment.
"Watching the advancement of members of our community as they climb the ranks of Casino Arizona and Talking Stick Resort fills us with immense pride," said Martinez. "Since the very beginning, this has been our unwavering objective – a goal for which we continuously and wholeheartedly pursue."
Now as Casino Arizona celebrates its 25th anniversary, it has proved to be a major catalyst for economic growth for the Salt River Pima-Maricopa Indian Community. Since 2010, the surrounding area has transformed into an entertainment district on the reservation. The Talking Stick Entertainment District is home to six hotels as well as an array of recreational businesses including Top Golf, iFly, Butterfly Wonderland, Octane Raceway and many more. Further, the formerly strained Pavilions shopping center is now thriving. Salt River Fields, the Valley's premier Spring Training Facility was also developed as the Casino Arizona enterprises continued to grow.
Casino Arizona houses six restaurants, offering visitors everything from fine dining to fast casual options. The casino offers the very best in entertainment. Visitors can catch live tribute bands in the Showroom that seats 300 and live sports at CAZ Sports Bar and Sportsbook.
The gaming floor spans over 100,000 sq. ft. and features over 1,000 slot machines. Additionally, Casino Arizona is the premier bingo location in the Phoenix and Scottsdale area, offering 16 sessions a week.
Casino Arizona is thankful for their loyal visitors and a great 25 years. They look forward to the future over the next 25 years and beyond.
For more information about Casino Arizona, visit www.casinoarizona.com.