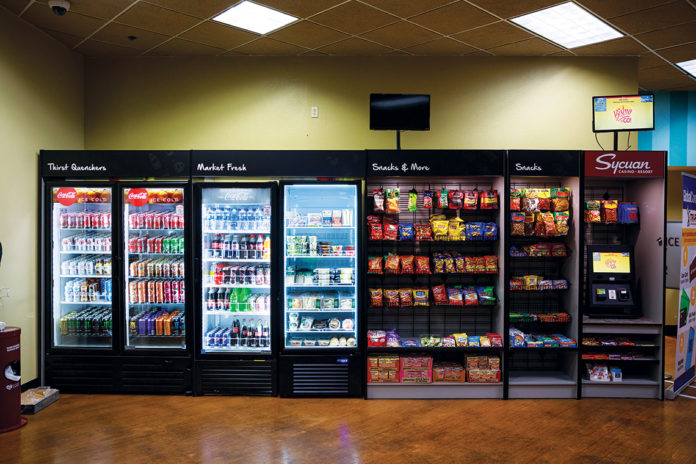 At the outset of the pandemic, no one could have predicted the vast impact that the Coronavirus would have on society, tribes, families, and way of life. Now, almost two full years in, safety practices are both needed and expected in almost all public places. Casino staff, who serve large numbers of customers daily, cite concerns for safety as being top of mind.
Casino management is equally focused on the issue. Far more than its potential operational impact, COVID factors into employee satisfaction and security. Proactive COVID response, paired with safety precautions, are more than just a smart business decision; these also assure employees that their health is important, and that they work in a place that values protecting them.
"With a lot of uncertainty still surrounding the virus, keeping our team members safe is our number one priority," said Bill Cheek, Vice President of Food and Beverage at Sycuan Casino and Resort. "Directly and indirectly, most of us have been impacted by COVID in one way or another. Last year we implemented an extensive health and sanitation program that included several new protocols and property-wide initiatives."
Sycuan's top-down approach to ensuring staff safety has been multifaceted; ranging from instituting health and sanitation practices to hosting site-wide events. "Earlier this year, we held a mass team member vaccination event, which was very well received at a time when vaccines were not readily available in the community," added Cheek.
Sycuan has also looked at other innovative ways to heighten staff safety. One such initiative has been the recent implementation of touchless breakroom services, through foodservice provider USConnect. The touchless services center around micro markets – free-standing self-service kiosks offering a wide range of snacks, refrigerated fresh foods, meals and beverages. Featuring contactless self-checkout, employees can safely enjoy snacks, meals and refreshments on demand.
"We had three markets installed around the property and have a fourth going into one of our other hotel properties," said Cheek. He cited that COVID was a key consideration in moving forward with USConnect. "We appreciated the touchless tendering, as well as cashiers not having to interact with so many people in a workday. Team members now use their own credit card or USConnect card, so their transaction can be touchless if they wish."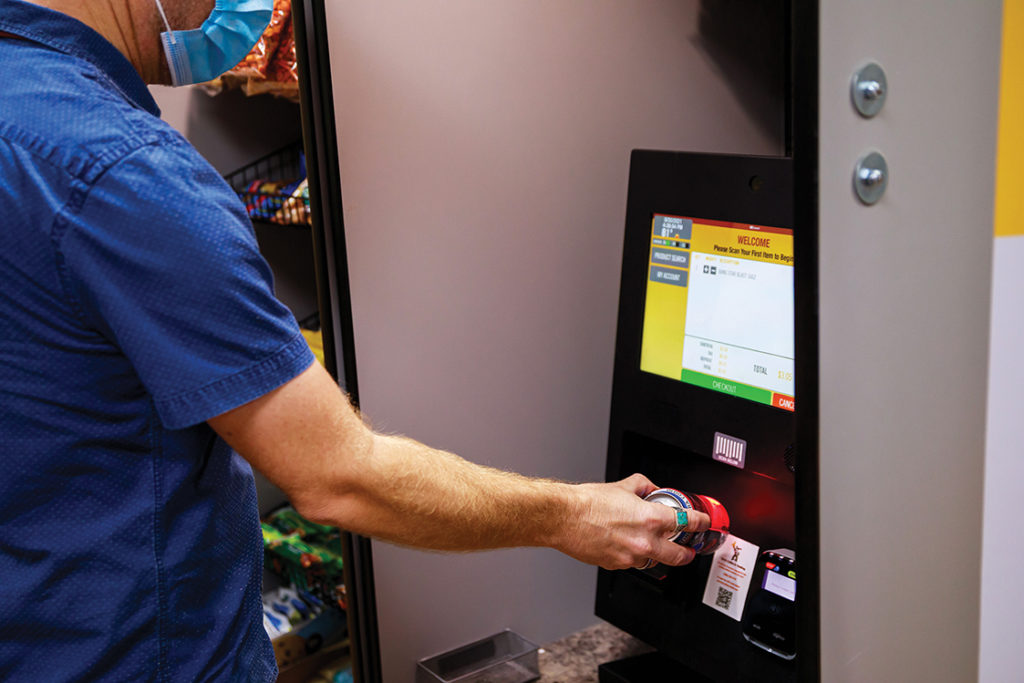 The USConnect card is part of a signature loyalty rewards program, an additional benefit of USConnect's service. Through the loyalty program, which is free to join, registered users receive rewards with every purchase, along with ongoing product promotions for savings. The program also provides mobile convenience through its free app, USConnectMe (downloadable at the Apple Store and Google Play).
While safety was a key consideration in partnering with USConnect, there were also additional benefits for Sycuan's team. One such benefit has been the opportunity for Sycuan's team members to help support their community through USConnect's charitable contributions program. Designed to foster community awareness and volunteerism, the program enables each loyalty program member to designate a charity of his or her choice, to which USConnect will contribute a portion of every purchase. The loyalty program app tracks all contributions made to each charity on behalf of individual employees, so that each participant can see a real-time total for the charitable impact he has made.
"Staff response to the new micro markets has been very positive," said Cheek. "They appreciate the options, and that our local distributor is quick to respond to requests to bring in different products that are not in our core product pars." He noted that the most popular item seems to be Mexican Coca Cola in a glass bottle… along with his favorite, tuna macaroni salad. "They also appreciate that it is a 24x7x365 option. We have a hungry overnight team, and the markets get them through their shifts."
The market implementation has been carefully managed by the USConnect team. "We had a successful launch of three markets," said Cheek. "Like anything, change is not easy, however, the operation found its regular cadence on product, variety, and delivery fills within a reasonable amount of time. Our USConnect VP, Staice June, had walked me through the whole sales and install process start to finish. She was onsite for a few days training the staff on how to utilize their new breakroom micro markets."
June, USConnect's Regional Vice President of Sales, is a member of the Navajo Nation by marriage (her husband is Don June). She explains that helping casinos offer the best benefits to its employees is of central focus for her and her company. "I love helping bring the latest in safety and technology to Native American casinos," said June. "Not only are we able to offer a great meal and snack selection to team members, but we are able to install the markets at no cost to the casinos. Because the markets are competitively priced, they are self-sustaining; with free installation and no other cost than the electricity and internet service that powers the markets, many casinos are actually saving money by switching."
June also notes that USConnect is deeply committed to providing outstanding technology and services to its clients, affordably. "Our company actually pioneered touchless vending technology. We led the industry in this, years before COVID was a consideration. That gives our clients the added benefit of having well-tested, mature technology. As other companies are just beginning to implement contactless technology, we have refined it and are continuing to evolve its use across our customers' operations."
USConnect has a range of vending, micro market, and coffee services which utilize touchless checkout. "Safety and convenience is really at the forefront of our services," said June. "We get a lot of great customer feedback about the difference it makes for staff. If the past two years have taught us anything, it is that health and safety are of great importance to everyone, and cannot be taken for granted. Precautions matter, and safe environments matter."
Cheek echoes her sentiment. "Not only are we committed to protecting the health and safety of our team members, but also our guests, tribal members and the community as a whole. We have taken our safety measures very seriously and continue to improve and implement processes as needed. We want everyone to feel confident that we're doing everything in our power to maintain a safe environment, whether working or playing at Sycuan Casino Resort."
For more information about Sycuan Casino Resort, visit www.sycuan.com. For more information about USConnect, call (651) 328-0725 or email [email protected].