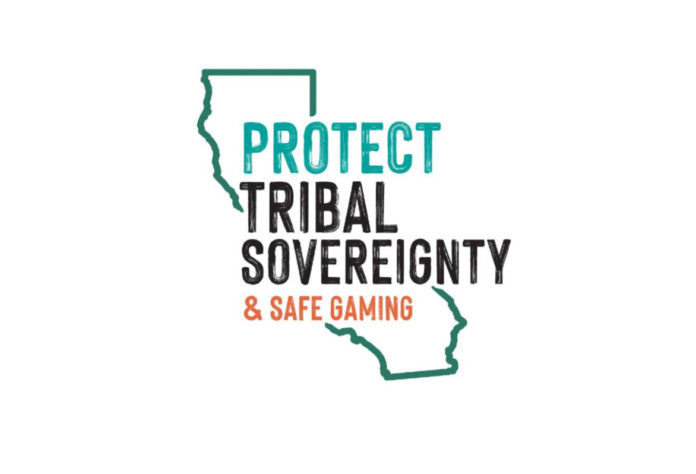 SACRAMENTO, CA – Last October, the Tribal Alliance of Sovereign Indian Nations and the California Nations Indian Gaming Association (CNIGA) jointly announced strong opposition to the out-of-state corporate sports betting ballot measure. Collectively these organizations represent over 40 gaming and non-gaming tribes in California.
"California's tribes are locking arms against this measure," said Roger Salazar, Californians for Tribal Sovereignty and Safe Gaming spokesperson. "The ad released earlier this week by the corporate operators' campaign is deceitful and deceptive.
"The out-of-state corporate measure is an assault on our sovereignty," said Chairman Daniel Salgado, Cahuilla Band of Indians. "We will not bow to out-of-state corporations who want to take from us the gaming exclusivity that California voters gave to tribes more than two decades ago."
"The vast majority of California tribes are opposed to the out-of-state operators' initiative," said Chairwoman Lynn Valbuena, San Manuel Band of Mission Indians. "It will hurt tribes and is bad for California. It threatens decades of progress for California's tribal governments, erodes tribal sovereignty, and threatens our future economic sustainability."
"Don't be fooled, this measure is not a fix to homelessness, but rather a massive explosion of gaming that will directly undercut tribal sovereignty and self-sufficiency," said CNIGA Chairman James Siva.
"Ninety percent of sports betting revenue goes out of state to the corporations who wrote the measure and are paying for this deceitful effort to fool Californians into thinking our tribal nations support this badly flawed measure," said Salazar. "This measure is about deception. It is deceptive to suggest it can solve homelessness. It is deceptive to suggest it's good for California's tribes. That's why they overwhelmingly oppose this assault on tribal sovereignty."