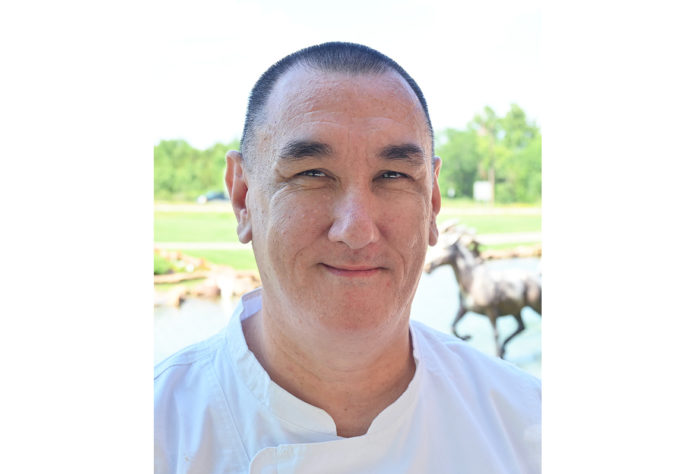 POCOLA, OK – Byron Wilson has been appointed Executive Chef at Choctaw Casino & Resort – Pocola, overseeing all food and beverage for the property.
Wilson knows firsthand the significance food can play in someone's life, and the fact that he gets to share that experience with others in Southeast Oklahoma and neighboring Arkansas makes it even more significant. After visiting as a child, the native Californian grew to appreciate the peace and natural beauty of his family's homeland. Wilson is getting a chance to tap into and learn about his Choctaw heritage and he says Oklahoma now feels like home.  
"I love the feeling of freedom here," said Wilson. "I love the simplicity of it. You work so much as a chef, but it's worth it when you get to leave and go hunt and fish. You can smell the fresh air, see farmland and trees everywhere. It's so peaceful."
Before Wilson came to Oklahoma, he trained at the Culinary Institute of America in New York before going on to work for Marriott, Hilton and Hotel Del Coronado in California. Wilson's food is greatly influenced by his hometown of San Diego, CA, where there was a melting pot of cultures and cuisines to experiment with. In his new role, he will put his background to use and add international flair to traditional American dishes. 
"Get ready to experience a world's worth of cuisine," said Wilson. "I would like to share flavors from around the world in Pocola because flavor and food are the deepest connections between cultures."