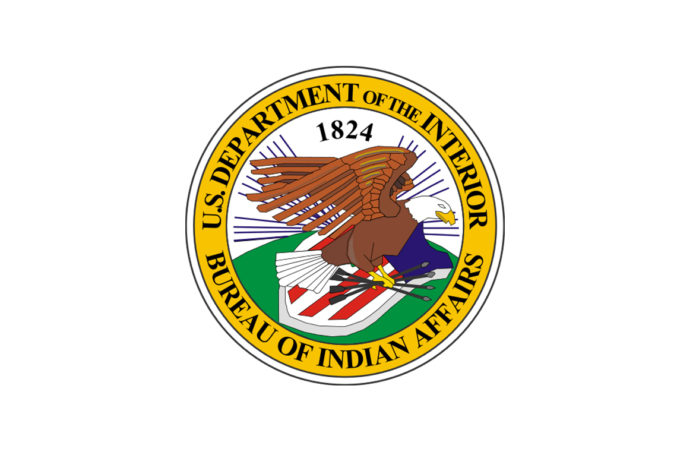 WASHINGTON, D.C. – The Bureau of Indian Affairs (BIA) has announced the finalization of updates to regulations modernizing how it maintains titles to federal Indian trusts and restricted fee lands. Among other important modifications, the BIA's Land Title and Records Office (LTRO) now maintains title documents electronically with a framework for its continued operations and future electronic maintenance. The regulations were published in the Federal Register on August 16, 2021.
The LTRO maintains title documents for land the U.S. holds in trust or restricted fee status for American Indian and Alaska Native Tribes and individuals, similar to how counties and other local governments maintain title documents for fee land within local jurisdictions.
"One of the Bureau of Indian Affairs' most important jobs is the maintenance of records for all federal Indian trust and restricted fee lands, which, in itself, is a fundamental element of the federal trust responsibility to Tribal and individual American Indian and Alaska Native trust beneficiaries," said Principal Deputy Assistant Secretary – Indian Affairs Bryan Newland. "This final rule is better suited to ensuring these records are preserved and maintained properly for the benefit of current and future generations."
The final rule also allows the LTRO to more efficiently address title-related actions that support Indian land transactions. This includes a title examination to take land into trust and allowing workloads to be shifted among regional LTRO offices to more promptly address requests and prevent the risk of processing backlogs.
Another update addresses changes over the past 40 years that removed requirements for Secretarial approval of certain title documents in support of tribal self-governance and self-determination as previously announcing in the HEARTH Act.
The final rule also reflects tribal input on the proposed rule that was received during Tribal consultation, including two virtual consultation sessions held earlier this year.