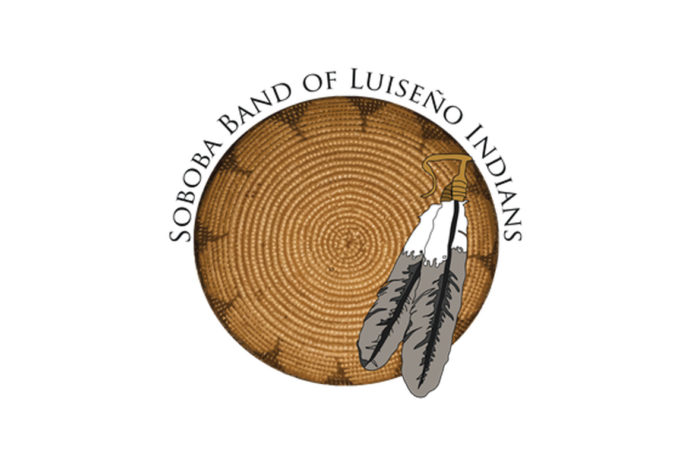 SAN JACINTO, CA – Thanks to hundreds of supporters at a recent bingo night fundraiser, students at the Soboba Tribal Preschool will be able to take a trip to Disneyland to celebrate the end of the current school year. More than 330 players paid $10 for a spaghetti dinner and two bingo cards that each offered four different games for a chance to win prizes.
About $7,500 was needed to be raised to make the trip a reality as the school planned to cover the admission price for each of its 60-plus students and an adult family member to accompany them. The bingo night raised $7,359 and, after adding that to monies raised from earlier fundraisers, the kids are going to Disneyland.
Soboba Tribal Preschool Office Manager Amber Lopez said the plan for the year-end trip is to offer scheduled meet-up places and times during the day where the kids can gather with their classmates and teachers for group activities. It will be purely voluntary, but preschool staff believe the families will enjoy meeting up with familiar faces throughout the day. Students are also allowed to bring along siblings and others at their own cost.
"This is the first trip that we have taken since the COVID outbreak in 2020," said Donovan Post, Noli Indian School Principal. He said the preschool staff came up with the idea for this fundraiser at one of their meetings. "Everyone thought it would go over well, but we had no idea how well it would do," said Post. "It really blows all expectations out of the water. The support from the tribe was amazing; not only on the night by showing up, but also with the donations to make the night such a success."
Lopez, who also served as bingo caller, said they planned for about 300 guests but welcomed at least 30 more who purchased tickets at the door on the night of the event. Guests were able to purchase additional bingo cards, as well as colorful daubers to mark off the numbers. There were also more than 30 items available to win for the price of a $1 raffle ticket. Collection bags were put in front of items such as an air fryer and a vintage record player, as well as book and game collections that were popular with parents of young children in attendance. A silent auction gave one bidder a one-night stay at the Soboba Casino Resort Hotel that included a $100 voucher for slot play, a $200 dining credit and a free round of golf at the Soboba Springs Golf Course.
"The highlight of the night was to see the fun everyone was having," said Lopez. "It was also nice to see the community come together to support our young people. We are all truly grateful."