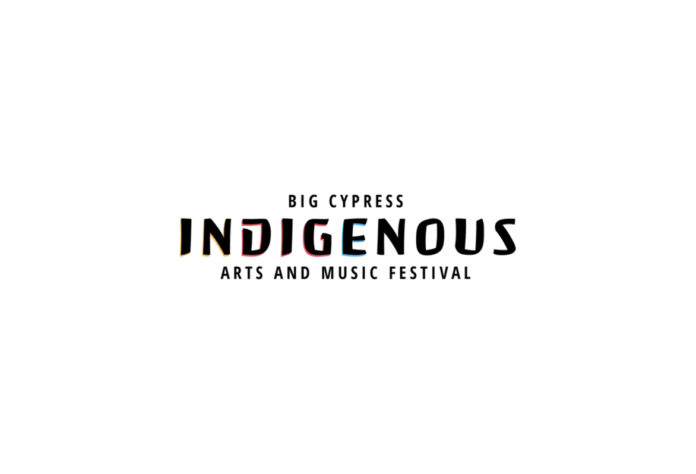 CLEWISTON, FL – "Honoring Our Matriarchs" is the theme for the inaugural Indigenous Arts and Music Festival (IAMF) set for March 4-5 on the Big Cypress Seminole Reservation. The event will take place at the Junior Cypress Entertainment Complex.
IAMF will showcase engaging Indigenous speakers and performers from across the U.S. and Canada. Snotty Nose Rez Kids (SNRK), a Haisla hip-hop duo from Kitimat Village, B.C., Canada, will headline and close out the event on March 4. The group produces music for future generations and aspires to be role models for Indigenous youth.
Spencer Battiest and Doc Native will headline and close out the event on March 5. Battiest and Native are both award winning artists, who are members of the Seminole Tribe of Florida. Songs produced showcase their unique style, Native heritage, and love for Indigenous people.
A panel discussion on Saturday will include female Indigenous leaders such as Representative Ruth Buffalo, serving as a member of the North Dakota House of Representatives from the 27th District; Ponka-We Victors Cozad; Norma Flying Horse and others.
A fashion show by Red Berry Woman (RBW) will take place on Sunday. RBW is a fashion line that incorporates Native American traditional garment styles into contemporary couture garments and ready to wear for both women and men. RBW was created by Norma Baker-Flying Horse, an enrolled member of the Hidatsa tribe and a member of the Dakota Sioux and Assiniboine tribes as well as an adopted member of the Crow Nation.
RBW is the recipient of the 2020 International Designer of the Year, the 2022 Phoenix Fashion Week Designer of the Year, and the 2022 Cultural Recognition Visual Arts Grammy® Award co-recipient. Her designs have been seen on various red carpet events such as the Grammys and the Oscars. RBW was named the first Native American contemporary designer to have a dress worn on the Oscar stage during an Oscar musical performance.
The weekend will feature additional performances and shows by Lyla June, Fawn Wood, One Way Sky, Aye Five, Carradine, and the Inter-Tribal Bird Singers. The Freestyle Alligator Wrestling Competition will take place on both days.
Event admission is free. Other offerings include Native food, art, crafts, and a carnival. For event schedule and details, visit https://indigenousamf.com.