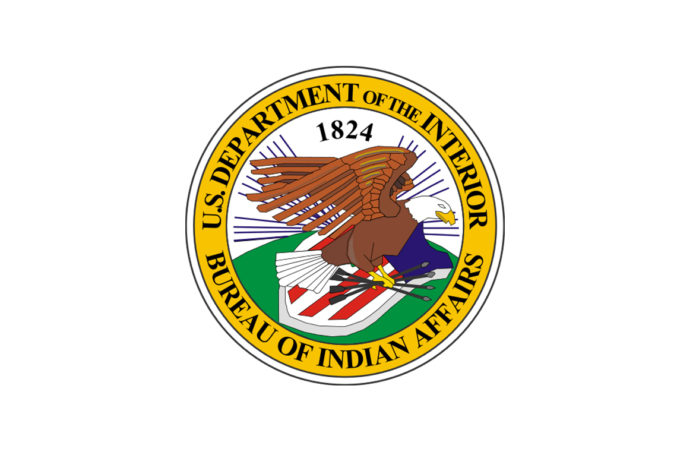 CARLTON, MN – Assistant Secretary for Indian Affairs Bryan Newland was in northern Minnesota recently to hear from tribal leaders about collaborative land stewardship and to celebrate the return of sacred sites to the Fond du Lac Band of Lake Superior Chippewa.
Assistant Secretary Newland met with leaders from the Grand Portage Band of Lake Superior Chippewa and visited the Grant Portage National Monument to learn about the tribe's co-management agreement with National Park Service. Signed in 1999, the agreement is oldest in the country between a tribe and the National Park Service and ensures that maintenance of the National Monument is carried out by Band members.
The Assistant Secretary highlighted the steps the Biden-Harris administration has taken to strengthen tribal co-stewardship of public lands and waters including the "Tribal Homelands Initiative," part of a joint Secretarial Order between the U.S. Departments of the Interior and Agriculture aiming to improve federal stewardship of public lands, waters and wildlife by strengthening the role of tribal communities in federal land management.
The group also discussed the Grand Portage Conservation Crew, a partnership between the National Monument and the tribe that involves tribal youth in resource management at Grand Portage National Monument, Grand Portage Reservation, and Isle Royale National Park.
Earlier this year, Secretary Deb Haaland launched the Indian Youth Service Corps, a partnership-based program that will provide meaningful education, employment and training opportunities to Indigenous youth through conservation projects on public and Indian lands, and Hawaiian homelands.
Assistant Secretary Newland also visited Grand Portage State Park, which lies on the Grand Portage Reservation and is leased to the state for $1 annually, another example of collaborative land stewardship. These efforts help advance the Biden-Harris administration's America the Beautiful initiative and ongoing efforts to support local and tribal-led efforts to conserve, connect and restore lands and waters.
The Assistant Secretary also participated in a ceremony with the Fond du Lac Band of Lake Superior Chippewa, Minnesota Governor Tim Walz, Lieutenant Governor Penny Flannegan, Wisconsin Governor Tony Evers, Senator Tammy Baldwin and Mayor Jim Paine to celebrate the return of sacred burial grounds at Wisconsin Point in the City of Superior, WI. In remarks before several hundred guests, Assistant Secretary Newland highlighted the steps that the Interior Department has taken under the leadership of Secretary Haaland to honor the nation-to-nation relationship with tribes by establishing a policy to ensure that every tribe has a protected homeland where its citizens can maintain their tribal existence and ways of life and reversing previous measures that undermined the ability of tribes to establish and consolidate their homelands.