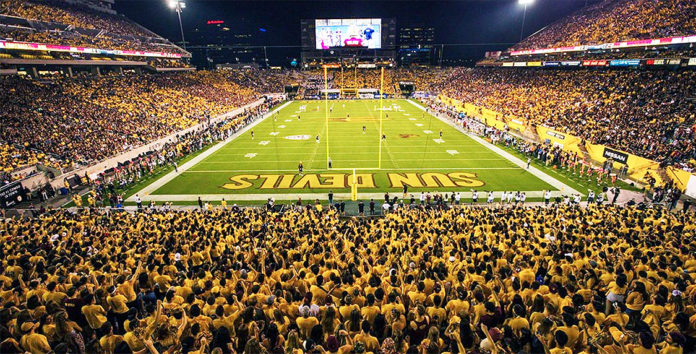 PHOENIX, AZ – One year of legal sports betting has passed in the State of Arizona. Through July of 2022, Arizonans have wagered over $5 billion dollars on sports, highlighting the excitement for new gaming opportunities in the state.
"In April of 2021, Governor Doug Ducey signed legislation and the amended tribal-state gaming compacts that legalized sports betting and a number of other casino games in the state," said Ted Vogt, Director, Arizona Department of Gaming (ADG). "In just under five months from signing, ADG worked diligently with the public and stakeholders to efficiently and responsibly set up these new industries."
Currently, Arizona has 18 mobile sports betting operators and 25 different authorized retail sports betting facilities. Retail sports betting facilities can be found in locations throughout the state, ranging from tribal casinos, professional sports arenas, racetracks and off-track betting locations.
"With Arizona already a top-ten sports betting market in the U.S., I am excited to see the positive impact these new games will make on the state as we move past our first year of legal wagering," said Vogt. "Sports betting gives another opportunity for tourists to visit our state, particularly for major sporting events. For example, ADG is preparing for the SuperBowl LVII next February, which will be the first time the event is held in a state with legal sports betting."