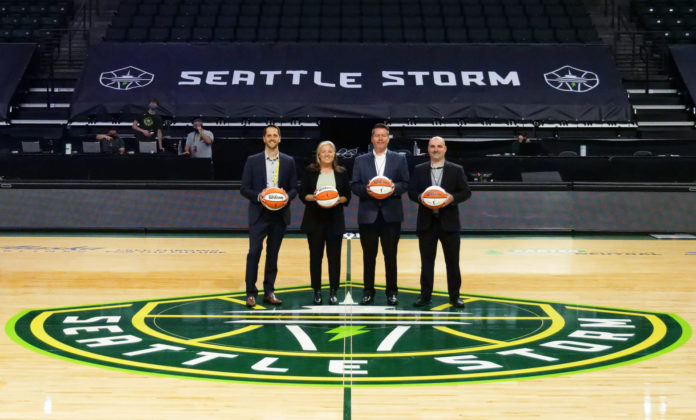 ARLINGTON, WA – Angel of the Winds Casino Resort has become the exclusive casino partner of the Seattle Storm. This is the first partnership of its kind in the Seattle Storm's history.
The Seattle Storm is a four-time WNBA championship team committed to bringing a premium professional basketball and entertainment experience to a fan base rich in tradition and support. The organization places high value on community and building platforms to positively impact the overall entertainment, attraction, and economy of the Puget Sound region. In addition, the Storm is dedicated to local youth development in the areas of fitness and wellness, with a special emphasis on inspiring leadership, motivation, and the empowerment of girls and women.
"This opportunity is a great example of the kind of partnership the Stillaguamish Tribe and Angel of the Winds Casino Resort is looking for to support the region," said Travis O'Neil, General Manager of Angel of the Winds Casino Resort. "From the opening of Angel of the Winds 16 years ago, the Stillaguamish Tribe has committed to reinvesting in the local community and strengthening our area. Plus, who wouldn't turn down an opportunity to partner with a 4-time champion?"
For the 2021 season, the Storm will be playing at the Angel of the Winds Arena in Everett, WA. Starting in 2022, games will be played at the Climate Pledge Arena in Seattle. Whether in person or on TV, fans will able to see Angel of the Winds Casino Resort branding underneath both the home and visitor benches, on both sides of the scorekeeper's table between both team benches, on the base of the basketball hoops, and on center court. Additionally, Angel of the Winds Casino Resort will present the "Player of the Game" promotion on Storm social media channels after each game.