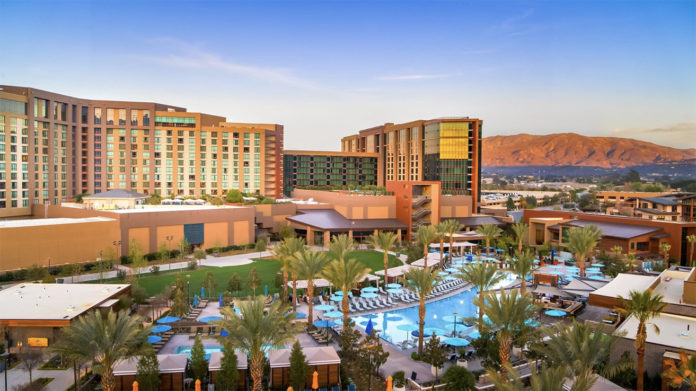 TEMECULA, CA – Pechanga Resort and Casino is partnering with the American Red Cross to host a community blood drive on Tuesday, Mar. 1 in the Pechanga Summit Events Center. The aim is to ensure patients have blood products available for emergency and everyday medical care. The blood drive comes at a time when the Red Cross is facing a national blood crisis – its worst blood shortage in over a decade due to a number of factors including a 10 percent decline in the number of people donating blood since the pandemic began and ongoing blood drive cancellations. Donors who come to give blood also receive thank you incentives for giving such as gas cards, meal certificates, reusable drink cups and raffle entries.
The Red Cross and Pechanga hope for more than 100 donors to attend on Mar. 1. One blood donation can help save up to three lives. The dangerously low blood supply levels have forced some hospitals to defer patients from major surgery.
"We thank Pechanga Resort and Casino for hosting a blood drive at a critical time and helping ensure accident victims, cancer patients and others experiencing complications have access to vitally needed blood product transfusions without delay," said Dharma Nichols, Red Cross Biomedical Services District Manager. "Blood cannot be manufactured or stockpiled and can only be made available through the kindness of volunteer donors in our community sharing their good health."
The public and Pechanga Team Members are invited to be community heroes and donate blood safely, securely and socially distanced in the Pechanga Grand Ballroom. Red Cross collections technicians will stand ready to assist donors with their life-impacting gift. To sign up, visit Pechanga.com/community-giving or call 1-800-RED CROSS (1-800-733-2767) with sponsor code Pechanga.
Those who give blood in March will recieve a $10 Fanatics e-gift card, and will be entered for a chance to win a trip for two to the 2022 MLB® All-Star Game® in Los Angeles, CA. Pechanga will also provide each donor with a $25 gas card from the Pechanga Gas Station, Pechanga reusable drink tumblers, entry into raffles for sporting events at Pechanga Arena San Diego and concerts at Pechanga Resort Casino, and a certificate for a meal courtesy of Papa's Pizza on Pechanga Parkway.