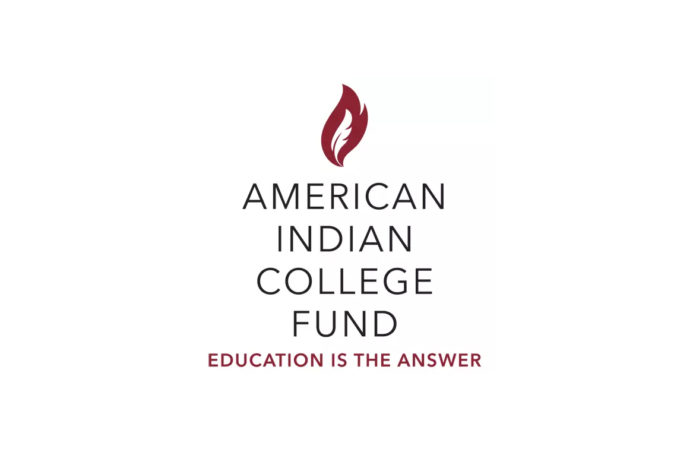 DENVER, CO – The American Indian College Fund's Obdaya Opta Tate Kin Kah'Boke (Winds Blowing Across the Prairie) project will provide tribal colleges and universities (TCUs) located on or near Indian reservations in the Norther Great Plains (NGP) region to build environmental science programs benefiting their tribal communities. Obdaya Opta Tate Kin Kah'Boke is designed to build institutional capacity, develop vocational and post-secondary education programming and community outreach, and develop strategic partnerships and place-based research and stewardship opportunities to strengthen tribal nations, tribal homelands, and the NGP region the colleges serve. By integrating Indigenous inter-generational place knowledge into environmental and natural science programming while developing a community of practice, the TCUs will implement projects to address the specific needs of the NGP region.
The NGP region is home to Tribal Nations holding an estimated 11,250,000 acres of land and contains the most intact portion of the Mississippi River watershed, the largest in the U.S. The Missouri River, which extends through the region in Montana, North Dakota, and South Dakota, contributes almost half of the water that flows into the Mississippi River and an estimated 50 percent of the silt that arrives in the Gulf of Mexico. The World Wildlife Fund states the region is home to an estimated 1,600 plant species, 95 mammal species, 220 species of butterfly, and 200 bird species.
The project name, Tate kin obdaya opta kah'boke, was chosen to acknowledge the energy expended over years, generations, and seasons over this vast landscape and the resulting ways that wind, time, lands, waters, and people form and inform relationships with and stewardship and care of these homelands. The Winds Blowing Across the Prairie project positions TCUs to revitalize their programming to support students to steward their land, waters, livestock, and agriculture grown traditionally.
The following five tribal colleges and universities' projects were awarded two-year grants for the program and will be participating in the community of practice. The colleges and their projects include:
Aaniiih Nakoda College (ANC): Located in Harlem, MT – Will strengthen its Aaniiih Nakoda Ecology B.S. degree program through a collaborative course revision process. The result will be at least twelve revised course syllabi (six per year and 12 total). ANC will also support two faculty fellowships and four student fellowships, as well as faculty professional development programs focused exclusively on providing instructors with immersive learning experiences that will increase their knowledge and understanding of local traditional ecological knowledge. "Through collaborative curriculum enhancement, faculty professional development, student fellowships, and partnership activities with peers at other TCUs, the project will build the one-of-a-kind ecology program's capacity to provide outstanding community- and place-based learning opportunities grounded in the Indigenous lifeways of Aaniinen and Nakoda nations," said Dr. Sean Chandler, President of ANC.
Fort Peck Community College (FPCC): Located in Poplar, MT – Will enhance its Environmental Science degree program to ensure students meet core areas of learning for successful transfer to four-year institutions. Further goals are to integrate more place-based, experiential learning activities, traditional ecological knowledge, native language, cultural knowledge, and class projects that address community needs to train future environmental professionals to work in tribal communities in the NGP. FPCC will support two student internships while using this project to develop a more formal internship process within the Environmental Science program. FPCC will also support faculty professional development. Faculty will be taking a native plant species identification course, Native studies course, and will focus on knowledge building Indigenous pedagogy for successful integration into the Environmental Science and Biology program.
Nueta Hidatsa Sahnish College (NSC): Located in New Town, ND – Is developing a new virtual community education program in master gardening and holistic health, integrating cultural knowledge to respond to community needs for more local food production. NHSC will also engage multiple partners and stakeholders to co-create a ten-year strategic plan for food sovereignty in the community, and plan for the long-term re-design of for-credit courses. The program will also support two student interns and four to six professional development opportunities for project team members, including but not limited to participation in the Community of Practice. "We are the college of the Mandan Hidatsa Arikara Nation, a historically agrarian Native Nation, so it is incredibly fitting that we embark upon a project of this nature that revitalizes and nurtures our historical knowledge and ensures its future," said Dr. Twyla Baker, President of NSC. "I am so thankful to our partners at the American Indian College Fund for the opportunity, and I look forward to strengthening our community together."
Sitting Bull College (SBC): Located in Ft. Yates, ND – Will enhance its existing agriculture program by developing culturally responsive education and research opportunities in agroforestry. Faculty members, students, practitioners, and community members will be engaged in the program with the goal of protecting, healing, and sustaining culture and ecosystems within the NGP. The program will support 10 undergraduate student internships, two graduate student internships, and 2-4 student fellowships. "SBC's Environmental Stewardship project involves capacity building and community of practice in agroforestry," said President Laurel Vermillion. "The aim is to enhance agroforestry knowledge through education and extension, expand impact, and engage Tribal Nation communities to adopt agroforestry practices for food sovereignty and environmental conservation. Some of the objectives for this project include protecting and conserving native plants, developing more natural systems for shelter and shade, incorporation of culture in all courses, sharing of knowledge from the communities, providing internship opportunities, and growing the idea of planting more trees to help with carbon sequestration. It is also our hope that improved and well-established agroforestry courses at SBC will lead to a degree offering in agroforestry."
United Tribes Technical College (UTTC): Located in Bismarck, ND – Will develop new environmental engineering coursework in its Canteyukun Wounspe Program for its approved Associate of Science Degree in Environmental Engineering. It will also develop student design challenges. All program materials will be relevant to Tribal students and sister site communities, which include the Mandan Hidatsa Arikara, Standing Rock, Spirit Lake, Turtle Mountain, and Sisseton-Wahpeton Tribal Nations. UTTC will support one faculty fellowship, two student internships, and five modified student fellowships. UTTC will also develop a collaborative advisory board with representatives from each of the Tribal Nation communities their institution serves to provide insights and feedback on program development. "United Tribes Technical College recognizes and appreciates the 30-plus years of support, partnership, and collaborations provided by the American Indian College Fund," said Dr. Leander McDonald, President of UTTC.
In addition to the above TCUs being selected for their programs, Little Big Horn College (LBHC), located in Crow Agency, MT, will participate in the Community of Practice portion of the project. Sara Plaggemeyer (LBHC Natural Resource Program Faculty) and Emerson Bull Chief (LBHC Academic Dean) were selected to represent LBHC by the college. LBHC is enthusiastic about developing partnerships with TCUs throughout the NGP region and identifying ways to incorporate more Crow language and culture into their existing natural resource programs and other learnings.