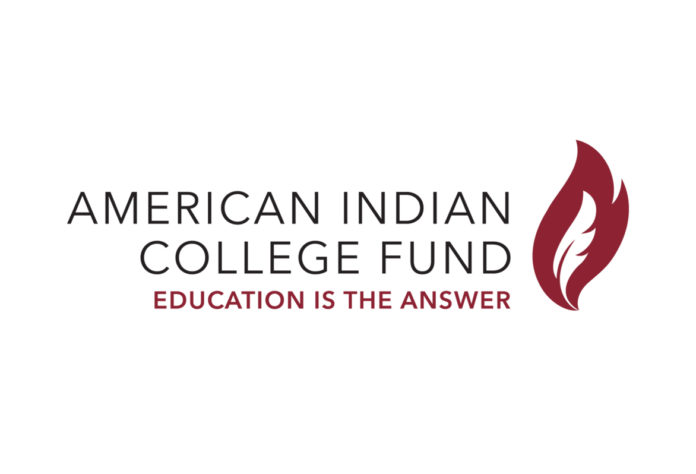 DENVER, CO – The MacKenzie Scott Foundation, headed by the billionaire novelist and philanthropist MacKenzie Scott and her husband Dan Jewett, have selected The American Indian College Fund (AICF) to receive an unrestricted gift.
"This gift is timely and pivotal because, in combination with the generosity of our network of current and future supporters, we now have the capacity to grow greater opportunities for American Indian and Alaska Native communities and to create lasting change," said Cheryl Crazy Bull, President and CEO of the American Indian College Fund. "MacKenzie Scott and Dan Jewett's acknowledgement of our work is a testament to the important role of education to transform the lives of our students, their families, and communities."
MacKenzie Scott wrote in her initial The Giving Pledge statement, in part, "I have no doubt that tremendous value comes when people act quickly on the impulse to give. No drive has more positive ripple effects than the desire to be of service. There are lots of resources each of us can pull from our safes to share with others — time, attention, knowledge, patience, creativity, talent, effort, humor, compassion. And sure enough, something greater rises up every time we give…"
The College Fund is committed to eliminating the college attainment gap among Indigenous people and continues to appreciate and rely upon the support of every one of its current and future supporters to meet its goals to transform the lives of Indigenous students, their families, and their communities through a higher education.