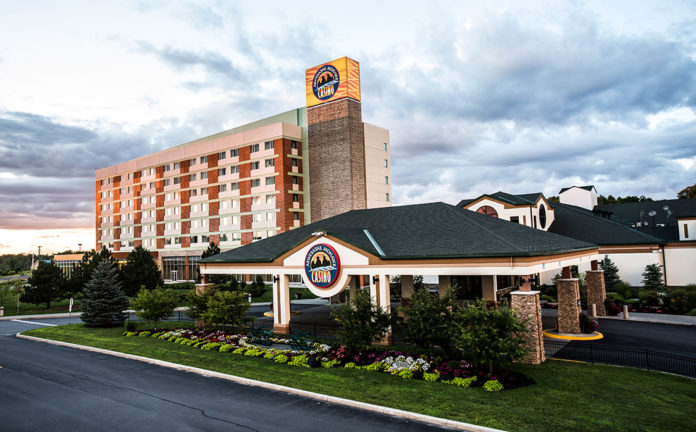 HOGANSBURG, NY – Beginning May 1, Akwesasne Mohawk Casino Resort (AMCR) will once again allow minors under the age of 18 on property. While minors were allowed on property prior to 2020, restrictions due to COVID-19 did not permit minors following the pandemic closure. Now, guests of all ages are invited to enjoy the hotel, pool area, Native Harvest Buffet, and Cedars Coffee.

"We are so excited to open our doors to guests of all ages," said CEO/General Manager of AMCR, Scott Freeman. "This is a great chance for families to expand their north country staycation options to include Akwesasne Mohawk Casino Resort."
Minors will be able to dine at select restaurants, stay in the hotel, and enjoy the pool area. At Native Harvest Buffet, children can dine at special rates and children five and under are free. However, minors are not permitted outside of the hotel area after 9:00 p.m. and must be accompanied by an adult (minimum 21 years of age) at all times while on property.
Akwesasne Mohawk Casino Resort (AMCR) is owned by the Saint Regis Mohawk Tribe of Akwesasne, NY. The property includes a 150-room hotel and 130,000 sq. ft. of gaming with 1,150 slot and video poker titles, table games, bingo, and sportsbook. Food venues include the Native Harvest Buffet, Maple Steak & Ale, Sticks Sports Book & Grill, The Tavern, and Cedars Coffee featuring Starbucks beverages, as well as the on-site brewery, Maple Brewing.