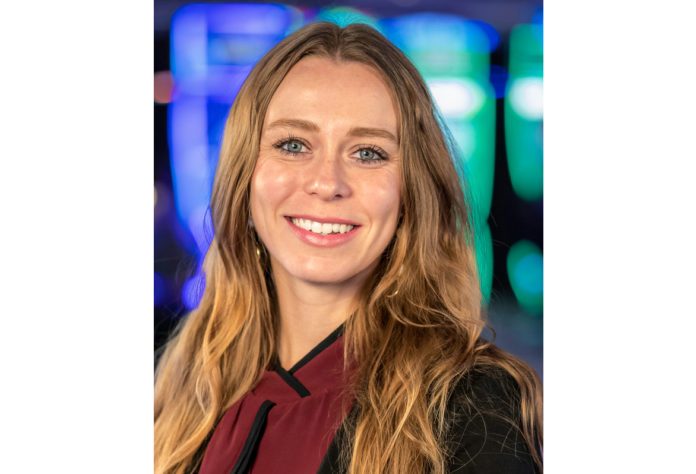 RANCHO MIRAGE, CA – Agua Caliente Casinos has expanded its marketing team with a new Director of Media and Community Relations. Jessica Newton will oversee public relations efforts for Agua Caliente's three distinct properties: Agua Caliente Resort Casino Spa Rancho Mirage; Agua Caliente Palm Springs; and Agua Caliente Cathedral City. Newton brings 10 years of experience to her new role.
Newton will be responsible for creating strategic public relations plans and will lead impactful storytelling with news across the three Agua Caliente properties.
"I'm excited to bring Jessica on board – someone who has a wealth of experience in casino public relations and who can authentically tell our story here at Agua Caliente," said Agua Caliente Vice President of Marketing Darrel Kammeyer. "With our consistent stream of updates, news and an evolving media landscape, public relations is a crucial marketing tool for our organization."
As an accredited professional through the Public Relations Society of America, Newton's experience spans across multiple industries from casino and hospitality, to government and technology.
"I'm excited to lead public relations efforts at one of the most exciting and professional casinos in California," said Newton. "Leveraging my passion for telling stories that matter and applying it to a place where there are so many impactful narratives is thrilling. I'm really looking forward to meshing my media relations background with the genuine, exciting stories to be told here."
Prior to Agua Caliente, Newton was a senior media specialist at a San Diego-based public relations agency specializing in hospitality. True to the industry, she was also responsible for public relations efforts at the largest resort and casino property on the West Coast, which propelled her toward a career in casinos. She began her career at two versatile public relations and marketing agencies, bringing the New York State native to the West Coast, where she led media relations in the government realm.
Newton is an active member of the Public Relations Society of America and often offers pro-bono media services.