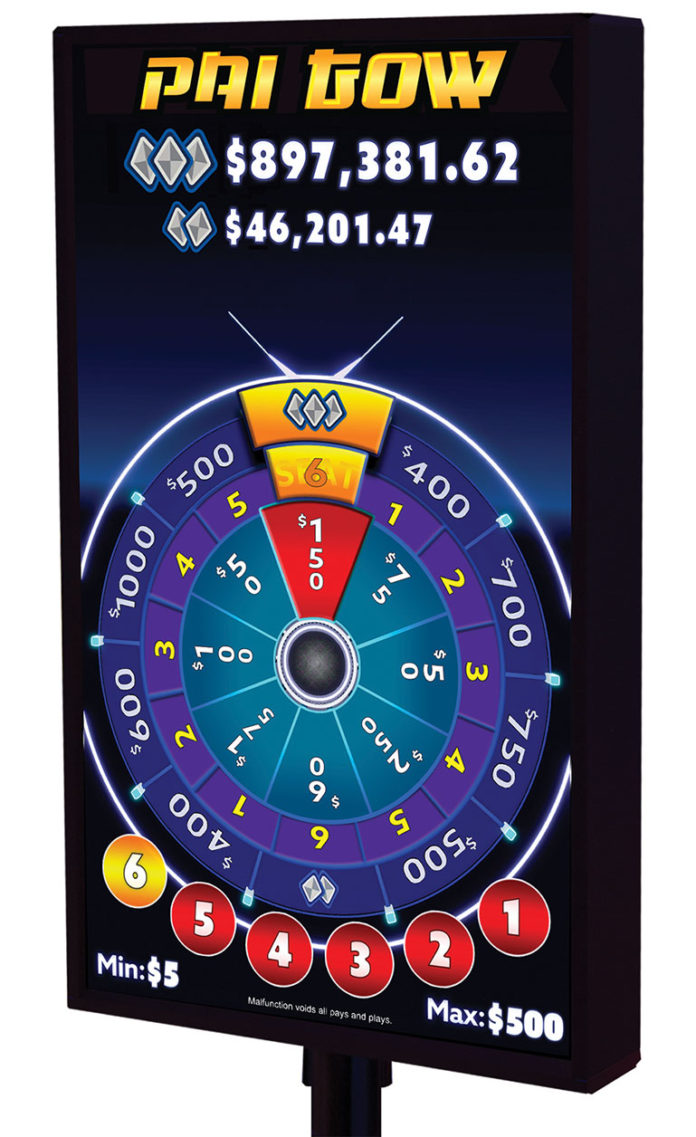 AGS
Phone: (702) 722-6700
playags.com
Table Game
BONUS SPIN XTREME™ PAI GOW POKER

Elevate your table games pit and supercharge your Pai Gow Poker play with Bonus Spin Xtreme™ Pai Gow Poker, a new addition to AGS' award-winning progressive side bet system, Bonus Spin Xtreme. Easily understood by players, if the dealer's hand is a King High Pai Gow, the bonus spin occurs after all wagers are resolved. Three concentric wheels provide the ability to award one unique jackpot winner while simultaneously awarding all participating players a community prize. With the capability to link to all table games on a casino floor, offering a single shared progressive, Bonus Spin Xtreme Pai Gow's patented game mechanics provide quickly growing jackpots that make for an exciting upgrade to any table floor.