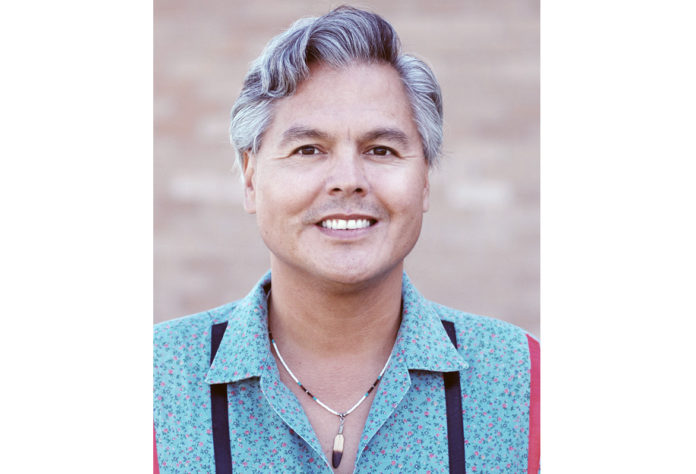 WASHINGTON, D.C. – The National Indian Health Board (NIHB) announced that Dr. Aaron Payment has joined the NIHB leadership team as the Director of Government Relations. He will oversee congressional and federal relations and advocacy, as well as budget and policy.
"I have had the pleasure of advocating side-by-side with Dr. Payment on Capitol Hill – in congressional offices, to lawmakers, and as witnesses testifying side by side during Congressional hearings," said Stacy A. Bohlen, NIHB CEO and citizen of the Sault Ste. Marie Band of Chippewa Indians. "The Government Relations Department at NIHB brings under one department, congressional and federal relations, advocacy, regulatory policy analysis, and appropriations. We are so pleased that Dr. Payment joins NIHB's team. I am confident he will bring a wealth of knowledge and experience to NIHB's work as we celebrate NIHB's 50th anniversary and envision the next 50 years. We have the opportunity to make a real impact with the administration's historic funding to Indian Country and commitment to advanced appropriations, and I cannot think of anyone better suited to lead this effort."
"I am humbled to transition to serve all of Indian Country," said Payment. "I feel blessed to have had long standing and widespread support among tribal nations and pledge to do my very best starting with securing congressional advanced appropriations for the Indian Health Service."
Payment served Chair of the Sault Ste. Marie Tribe of Chippewa, a position he held for more than 14 years and an additional eight years on council. While serving as Tribal Chair, Payment became well-known for his eloquent and impactful voice for tribal sovereignty in all areas of policy and representation. He served on the U.S. Department of Health and Human Services Secretary's Tribal Advisory Committee including as Vice Chair. He chaired the National Institutes of Health Tribal Advisory Committee, was Tribal Health Research Advisory Chair, and was on the Substance Abuse and Mental Health Services Administration Tribal Advisory Committee. Payment also dedicated nearly a decade of service as the National Congress of American Indians' Midwest Regional Vice President, including two terms as Recording Secretary, and two terms as first Vice President.