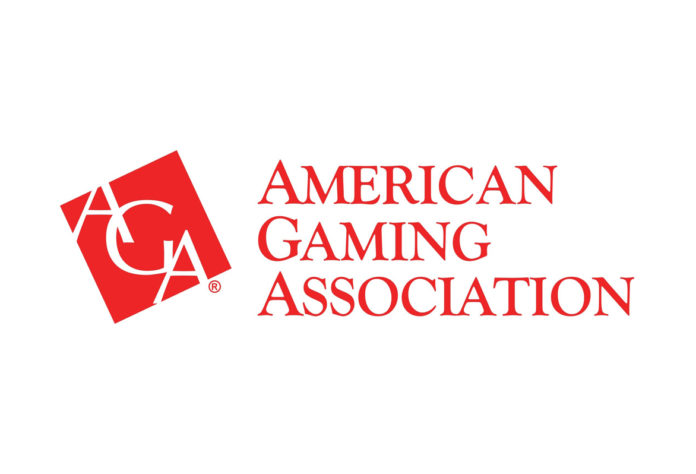 WASHINGTON, D.C. – American support for legal sports betting has grown significantly since the federal ban on sports wagering was lifted in 2018, according to new American Gaming Association (AGA) research. Key findings show:
85 percent of American adults agree with the Supreme Court's decision to strike down the Professional and Amateur Sports Protection Act (PASPA), compared to 63 percent in 2019.
77 percent of American adults support legalization in their state of residence.
39.2 million American adults have placed a traditional sports wager in the last 12 months.
78 percent of bettors place all or most bets through regulated operators.
77 percent of online sports bets are now placed through regulated operators, compared to just 44 percent in 2019.
"American adults have always enjoyed betting on sports, and overwhelmingly value the ability to bring their action into a legal market, close to home," said Bill Miller, AGA President and CEO. "The rapid spread of legal sports betting – fueled by regulated, responsible entities – has contributed to communities and established consumer protections by migrating betting away from the illegal market monopoly that PASPA perpetuated."
Since May 2018, Americans have legally wagered $220 billion nationwide, generating $3 billion in state and local taxes for education, healthcare, infrastructure, responsible gaming and and problem gambling resource funding.
Bettor Migration to Legal Sportsbooks

As the legal market grows, it is increasingly attracting and retaining customers from illegal bookies and offshore operators:
Nearly half (46%) of bettors that currently bet primarily with unregulated operators plan to transition to regulated operators within the next 12 months.
Nine in 10 (90%) bettors who place most of their bets legally intend to stay within the legal market in the next year.
Among the top reasons bettors are choosing legal operators over illegal operators are confidence bets will be paid out (71%), trust in account security and easier payment options (68%), and availability of responsible gaming resources (58%).
Consumer Awareness

Compared to five years ago, consumers have a significantly better understanding of the legal status of sports betting in their state, however, survey results also point to continued need for consumer education:
Only 29 percent of American adults say they are unsure of the legality of online sportsbooks in their state, a 45 percent decrease since 2018.
Yet, 70 percent of sports bettors who placed most of their bets with illegal operators believed they were betting either exclusively with legal sportsbooks or splitting their bets evenly between legal and illegal operators.
Consumer confusion is in part attributable to illegal offshore sites misrepresenting their legal status by marketing themselves as regulated sites. Among online sports bettors, they believe a site is legal based on a statement on the website (38%), odds being mentioned by the media (36%), and search results (32%).
"Five years post-PASPA, the AGA and our members continue to support responsibly expanding the legal market while cracking down on predatory illegal operators," said Miller. "The regulated industry and our partners across the entire ecosystem – policymakers, law enforcement, regulators, leagues, media, technology providers and more – have made significant strides in our collaborative consumer education efforts since 2018, and we will continue to find new ways to enhance consumer protections as the market matures."
Background
33 states and Washington, D.C. currently feature live, legal sports betting markets, with four additional legal markets awaiting launch.
More than half of American adults (57%, 141 million) live in a live, legal sports betting market.
AGA's Have A Game Plan.® Bet Responsibly.™ campaign is bringing sports betting stakeholders together to promote responsible gaming.
AGA research shows Americans currently wager $64 billion annually with illegal operators, down from pre-PASPA estimates of $150 billion. This 40 percent of market share robs states of $700M in tax dollars annually.