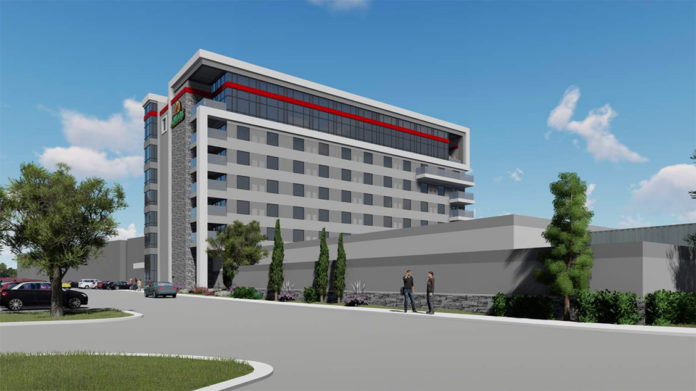 NEW TOWN, ND – 4 Bears Casino & Lodge will begin a $95 million hotel expansion, adding a seven-story hotel tower. The property is located on the western shore of Lake Sakakawea between Minot and Williston in New Town, ND.
The original 4 Bears Motor Lodge opened in the 70's with 40 rooms. In 1993, a casino was added followed over the years with various expansions and improvements, including restaurants, an event center, marina, RV park, waterpark, convenience store/car wash/liquor store and River Willow gaming boat.
The overall $95 million project includes a 18,000 sq. ft. demolition of the existing two-story hotel, 108,000 sq. ft. of new construction and 20,200 sq. ft. of renovation. Upon completion, 4 Bears Casino & Lodge will have 264 rooms.
The new hotel tower will add 90 guest rooms, gaming, offices and a 3,100 sq. ft. first floor sports bar with a dining room and gaming stations. The extensive project also features a seventh floor 2,500 sq. ft. ballroom, meeting rooms and a fine dining steakhouse with glass-surround dining.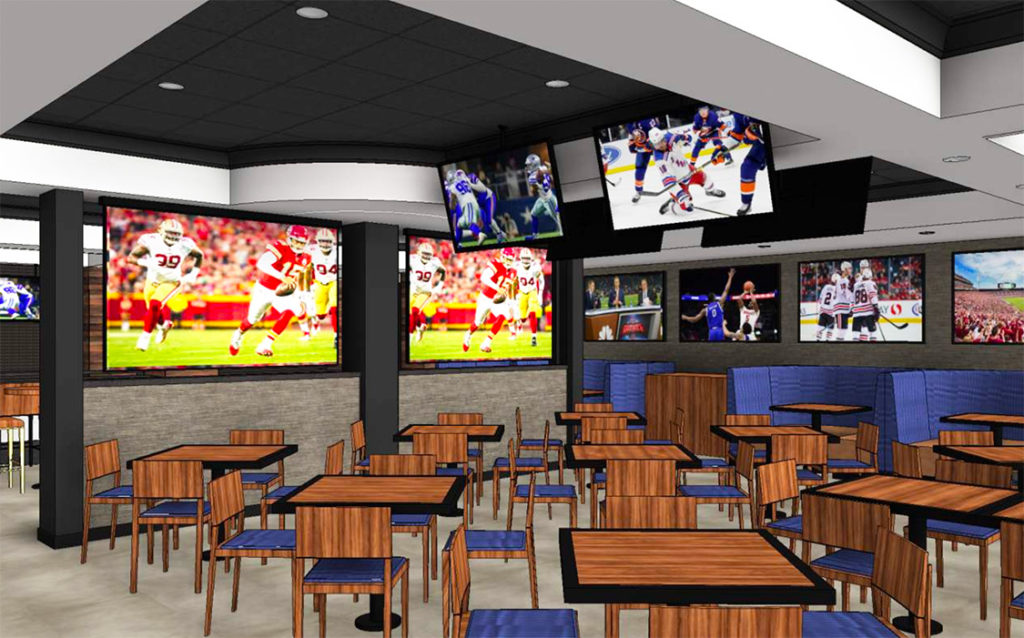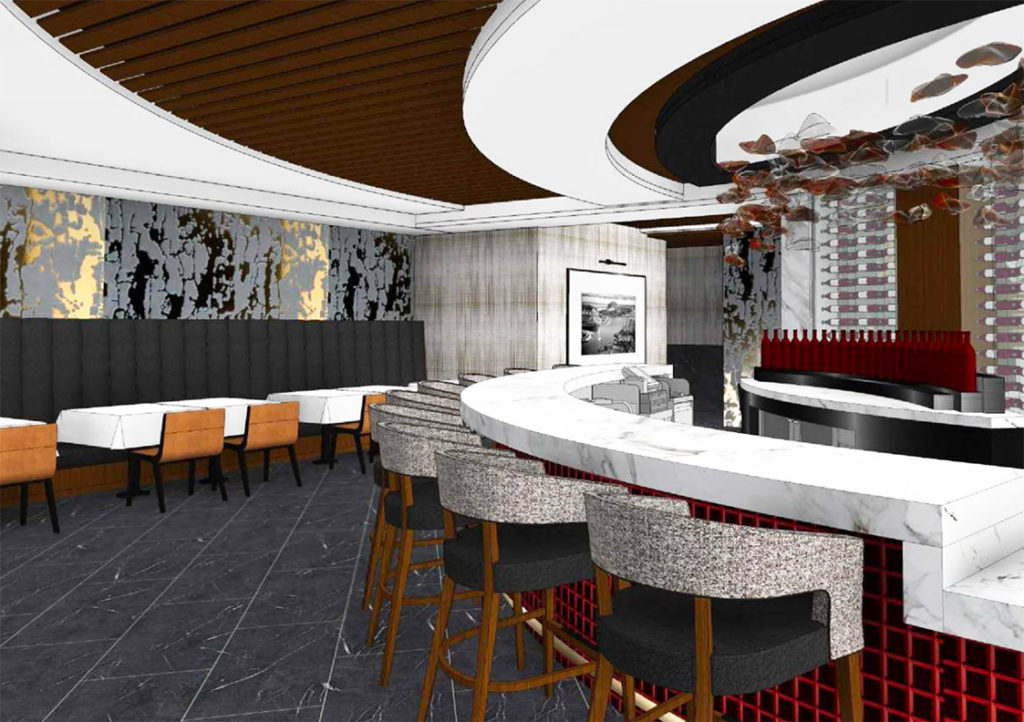 The project team includes Wenaha Group, a Native-owned owner's representative firm; TBE Architects (Thalden Boyd Emery), a St. Louis, MO, Native American-founded design firm, known for its work with 121 tribes and first nations; and Kraus-Anderson, one of the Midwest's oldest and largest commercial general contractors.
The addition will also include a new Sakakawea Spa with couples' massage, a gift shop, fitness room, and a hair and nail salon. The project also upgrades the property's entrance lobby and first floor kitchen, and adds a dedicated glass-backed elevator to the seventh floor suite.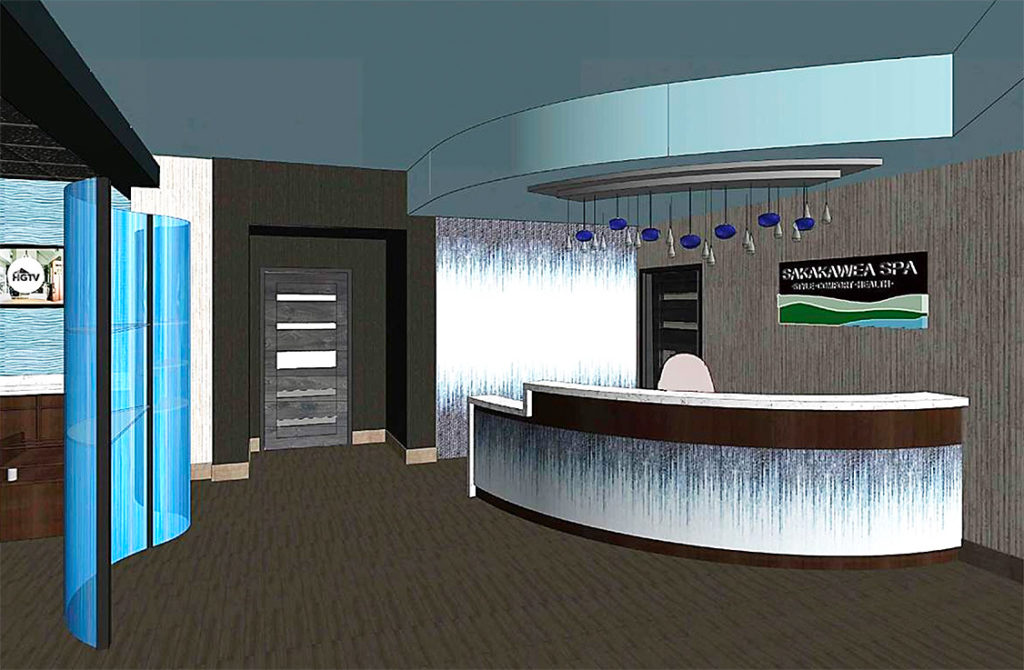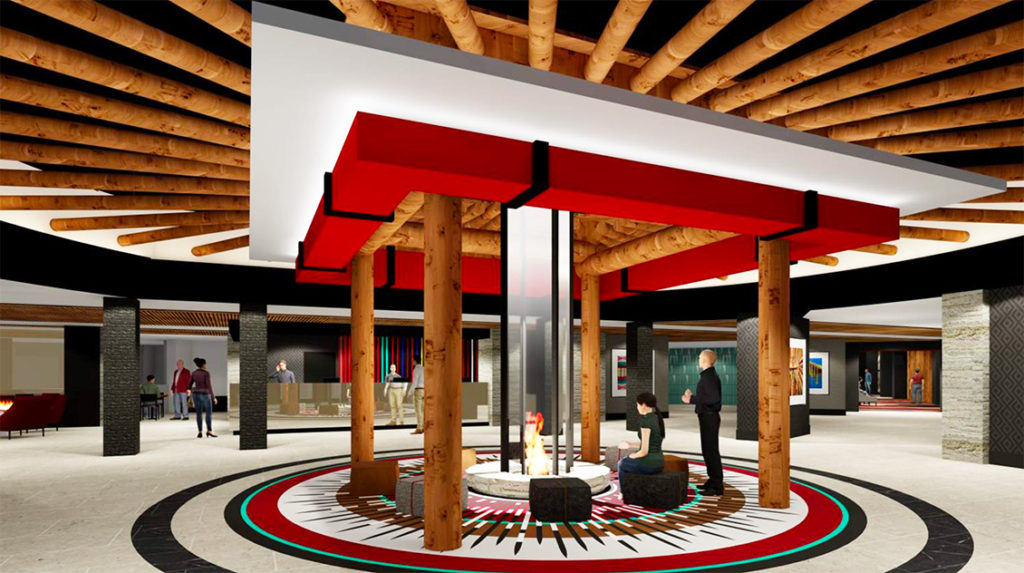 "The 4 Bears casino is an integral part of our regional economy," said Mark Fox, Chairman of Three Affiliated Tribes, consisting of Mandan, Hidatsa and Arikara (MHA). "The MHA Nation supports this hotel development as a means to protect nearly 200 full-time jobs. The infrastructure reinvestment is also necessary to compete with the expansive, off-reservation gaming authorized by the state over the past three years."
4 Bears Casino & Lodge is situated on Lake Sakakawea, a popular recreational area for outdoor enthusiasts, offering a wide range of activities and facilities for anglers, boaters, campers, hikers and swimmers.
"We are excited to begin this significant expansion that will enlarge and enhance 4 Bears Casino & Lodge, as well as bring more business and tourism to this beautiful area," said George Trujillo, Senior Project Manager for Kraus-Anderson Construction, which has worked with 29 tribes to complete 115 casino projects, including six in North Dakota.
Demolition and site work have begun. Construction of the new hotel tower will begin in June 2023 and is expected to be completed in the summer of 2025.