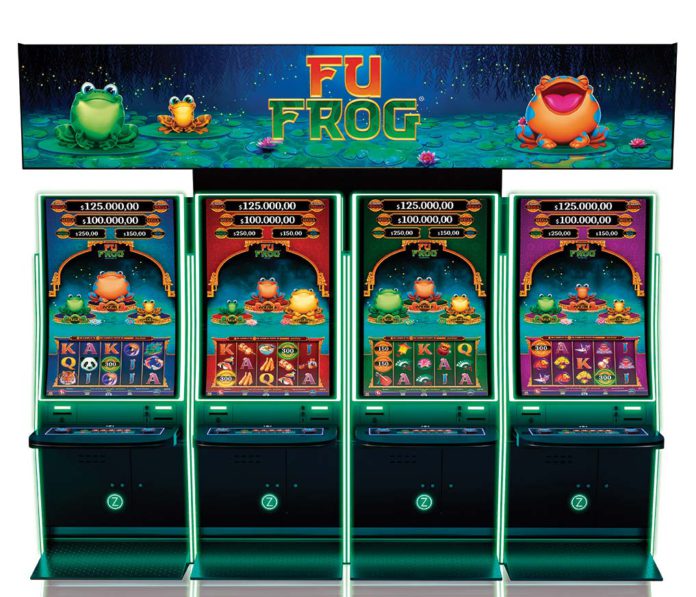 Zitro USA
Phone: (702) 835-6404
zitrogames.com
G2E booth #4449
Class III
FU FROG / FU POTS

Set to make their highly anticipated U.S. debut at this year's G2E Las Vegas, Fu Frog and Fu Pots, are the newest additions to Zitro's lineup of proven performers. Exclusively designed for the Illusion Glare and Allure Glare cabinets, respectively, these games offer distinct themes while sharing identical game mechanics.
In Fu Frog, players will encounter three charismatic frogs as the main characters, while in Fu Pots, three pots take the spotlight. Each Frog and Pot have a feature associated to the bonus links. By combining these features, players can unlock up to seven bonus links. The Green Frog/Pot multiplies winning by x2, x3, x4, while the Yellow Frog/Pot doubles the bonus, allowing players to boost their rewards even further. The Orange Frog/Pot grants players extra lives for even more fun. Both games feature not only a mega, but a grand mega jackpot, adding an extra layer of excitement to the gaming experience.
Designed with the operator and player in mind, Fu Frog and Fu Pots promise to be standout additions to any casino floor. Their engaging gameplay mechanics, distinctive themes, and rewarding bonus links offer a diverse and innovative gaming experience for players.