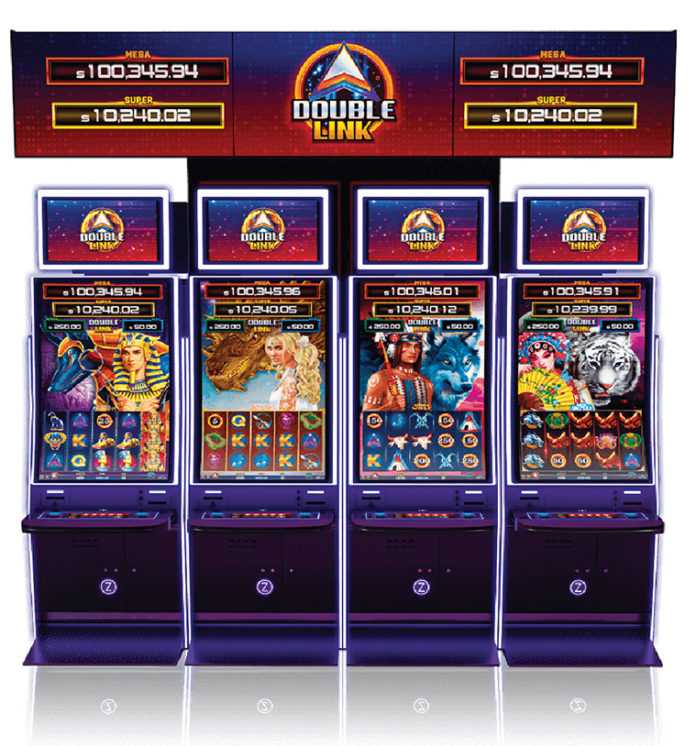 Zitro USA
Phone: (702) 249-4924
zitrogames.com
Class III
DOUBLE LINK

Double Link is a multi-game progressive link with four exclusive game titles – Anubis Pharaoh, Enchantment's Dragon, Mystic Empire, and Indian Wolf – featuring stunning themed graphics.
All four games are five-reel, 243-ways-to-win video slots with features such as free games, big symbol, and extended wilds. This multi-game progressive link also includes a bonus feature that, when a second bonus is triggered, doubles the chances of winning.
Double Link is presented on the Illusion Glare cabinet, which is distinguished by its seamless 43" curved touch screen. It is a high-end portrait cabinet that features the most advanced lighting motion and eye-catching graphics, enhancing an even brighter gameplay display for users. Illusion Glare also includes a new "SmartDeck" digital keypad that increases operator efficiency and player comfort for a long-lasting game play.
Whether it's the HD graphics; the premium sound effects or the appealing game mechanics, Double Link offers players a well-rounded gaming experience.