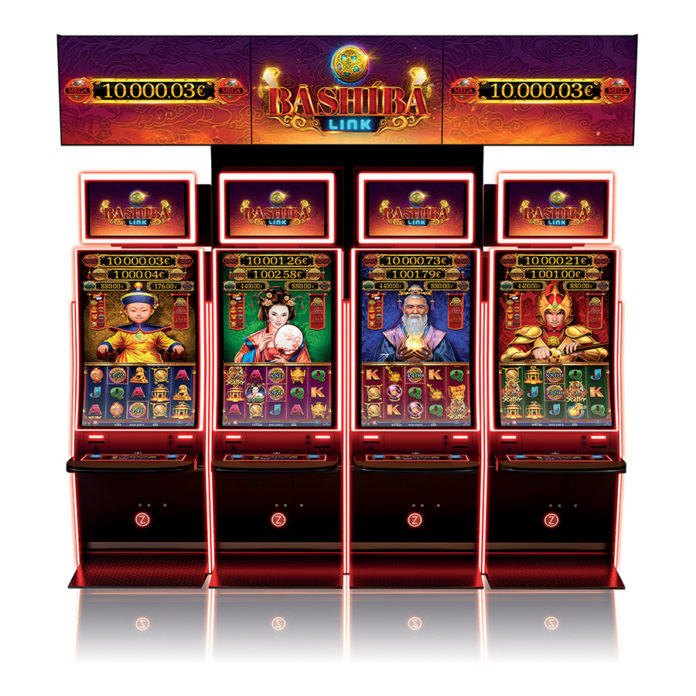 Zitro USA
Phone: (702) 249-4924
zitrogames.com
Class III
BASHIBA LINK

Bashiba Link is a multi-game progressive link with four exclusive game titles – Monk, Empress, Warrior, and Emperor – that feature impressive Asian-themed graphics enabled by the Illusion Glare form-factor. All-four are five-reel, 243-ways-to-win video slots with an exciting link bonus. This multi-game progressive link also includes the exciting "Link Up" feature that increases prizes and jackpot values depending on the bet placed except for the Mega jackpot which players can always win.
Bashiba Link is presented on the Illusion Glare cabinet, which is distinguished by its seamless 43" curved touch screen. It is a high-end portrait cabinet that features the most advanced lighting motion and eye-catching graphics, enhancing an even brighter gameplay display for users. Illusion Glare also includes a new "SmartDeck" digital keypad that increases operator's efficiency and players comfort for a long-lasting game play.
Whether it's the HD graphics; the premium sound effects or the appealing game mechanics, Bashiba Link offers players an engaging and immersive
gaming experience.