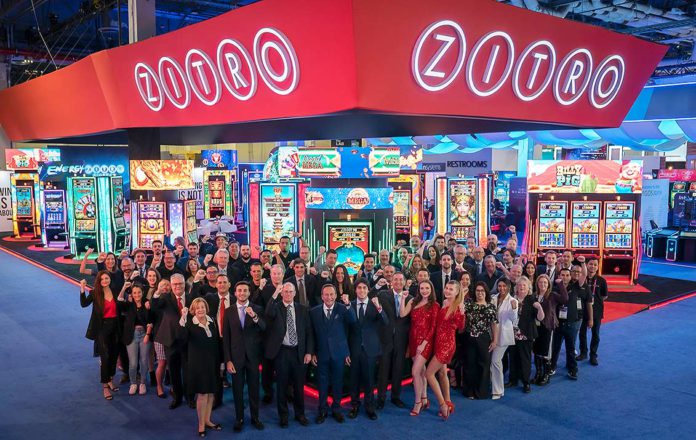 LAS VEGAS, NV – Zitro showcased its latest gaming innovations at G2E Las Vegas. At Zitro's booth, attendees experienced an up-close look at the company's game content and mechanics. The company unveiled a wide range of titles, exclusively designed for the Glare cabinet line, offering casino operators the flexibility to diversify and optimize their casino floors, while enhancing player engagement.
"We are proud to have given customers a fresh look at Zitro's offering, our most extensive and diverse product lineup to date," said Johnny Viveiros Ortiz, Founder of Zitro. "We have put in a tremendous amount of work to expand our Glare product line, and we have developed new games for all four of the cabinets we have. This achievement has been made possible by our continued investment in innovation, as well as the relentless determination of our talented team. Zitro has always recognized the importance of providing operators with a broad library of games, and our dedication to diversity has also been a driving force behind our success. We remain committed to introducing exciting new novelties to meet the demands of both players and casinos."
Among Zitro's portfolio of gaming innovations, some of the most anticipated products were Fu Frog and Fu Pots, which stood out as the newest generation of proven performers. The game titles are featured on the Illusion and Allure Glare cabinets, respectively. While both games share identical game mechanics, they feature distinct themes.