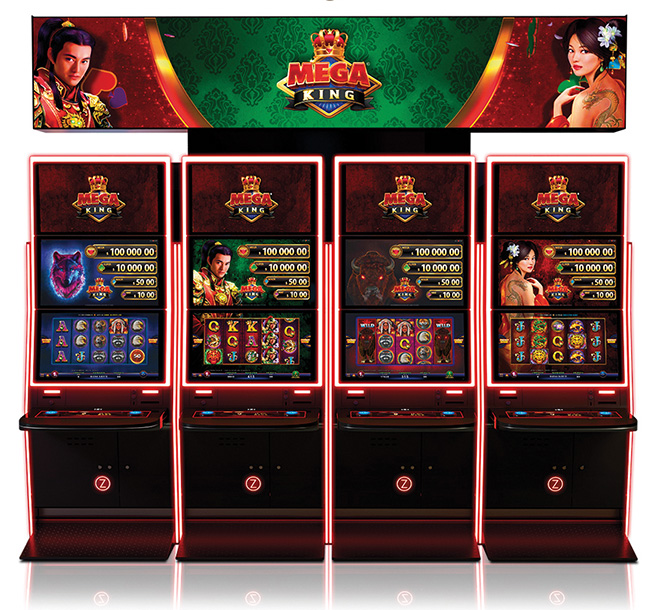 Zitro
Phone: (770) 249-4924
zitrogames.com
Class III
MEGA KING

Mega King is a multi-game progressive link that offers four inaugural base games enabled by the Allure Glare form-factor. This slot title offers colorful themed graphics and exclusive features such as free games, multipliers and extended wilds. The more you bet, the bigger the jackpots you get. Activate the amazing energy boost feature, which transforms into a higher frequency of prizes and grants access to the bonus jackpot. Mega King also includes the popular bonus link that players love.
Mega King is featured on the ultra-slim Allure Glare cabinet, which deploys three 27-inch HD monitors, with the upper screens synchronized to create a visual spectacle. It is a high-end cabinet that features the most advanced lighting motion and eye-catching graphics, enhancing an even brighter gameplay display for users. Allure Glare also includes a new "SmartDeck" digital keypad that increases the operator's efficiency and players comfort for a long-lasting game play.
Whether it's the HD graphics, the premium sound effects or the appealing and innovative game mechanics, Mega King offers players a truly immersive gaming experience.