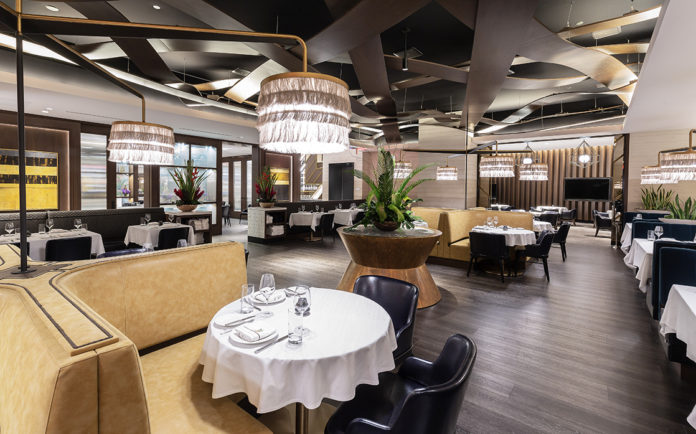 HIGHLAND, CA – The Pines Modern Steakhouse, an award-winning fine dining venue at Yaamava' Resort & Casino at San Manuel, recently reopened in a new space with an updated menu featuring specialty items and high-end offerings of meat, seafood, wine, spirits and more. To celebrate the relaunch of The Pines, guests can indulge in premium and unique offerings, including a $5,000 cocktail made with Patron Lalique Extra Añejo and 1985 Salon Cuvee 'S' Le Mesnil Blanc de Blancs Brut served in keepsake Versace crystal glassware, a $5,000 Wagyu burger and Screaming Eagle Cabernet pairing, a $5,000 Japanese Wagyu trio paired with a bottle of 2011 Petrus, and a $10,000 ultra rare single barrel scotch flight paired with a set of luxe chocolates from House of Dorchester.
Since its debut in 2008, The Pines Modern Steakhouse has earned numerous accolades and awards, including the coveted Wine Spectator Award of Excellence in 2021. The new elevated aesthetic, where luxury and glamour meet modern innovation and design, also pays homage to the culture of the Serrano people. A swooping, bentwood ceiling portraying an oversized basket weave pattern is reminiscent of a critical part of the San Manuel Band of Mission Indians' culture. Hearty materials such as walnut, tumbled stone tile and burnished metals are a nod to the rougher, untamed side of nature representing the rugged San Bernardino mountains, the tribe's ancestral land. The Pines now boasts a 182-capacity dining room as well as a lounge, full-service bar seating and intimate 20-person private dining room.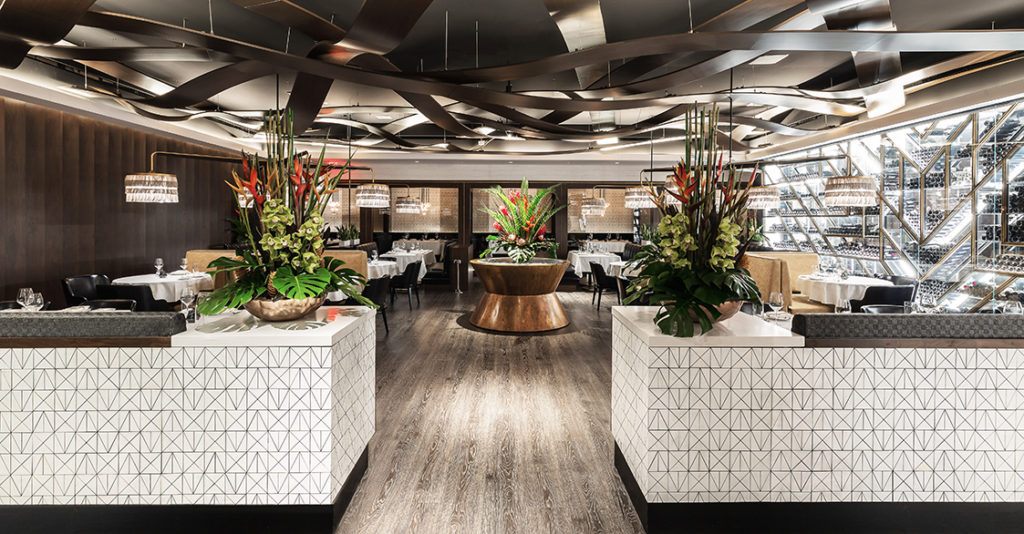 "The Pines Modern Steakhouse is a product of our love for the art of the ultimate epicurean experience with a focus on creating a remarkable experience for our guests," said David Kopasz, Chief Operating Officer, Hospitality at Yaamava' Resort & Casino at San Manuel. "In my two decades in the food and beverage industry, I've never been more excited or proud of a restaurant debut."

The Pines reopening signals another milestone as Yaamava' Resort & Casino continues its ongoing expansion. Fans of the former Pines will find some of their award-winning favorites in the company of even more rare and high-end collections of meat, seafood, wine, and spirits. The Pines offers top-tier Midwestern prime cuts of beef, the cult favorite Santa Carota Ribeye, three different cuts of A5+ Japanese Wagyu – with the Soya Black Wagyu Beef from Hokkaido, Japan, only available in a handful of restaurants in the U.S. – as well as delectable seafood offerings, caviar service and a dessert menu with flavors presented in an upscale and sophisticated manner.

"When crafting the menu, our guests were top of mind," said Matt Smith, Yaamava' Resort & Casino at San Manuel Executive Chef. "If it wasn't the highest quality, it didn't make the cut. We sourced only the best of the best to create this world-class menu."
To celebrate the new experience at The Pines Modern Steakhouse, the Yaamava' Resort & Casino food and beverage team developed and unveiled numerous special offerings to mark the occasion.