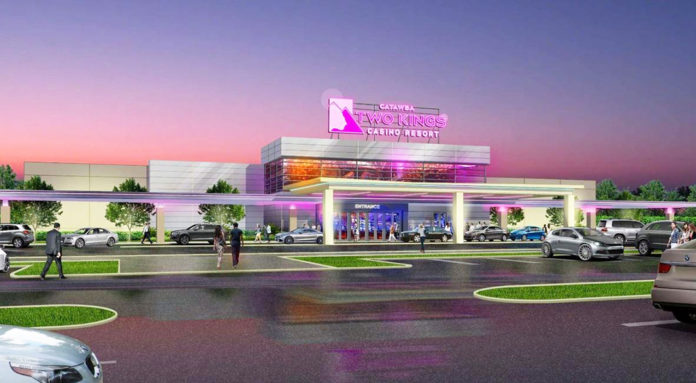 KINGS MOUNTAIN, NC – Work has now begun to add an additional 500 gaming machines to the Catawba Two Kings Casino pre-launch facility in Kings Mountain that opened in July. Initial site work began in September on the expansion, which will be attached to the current facility and once again constructed using prefabricated modular structures. When the expansion is completed, which is expected by the end of 2021, the temporary casino will feature 1,000 gaming machines.
"With the overwhelming success of the Catawba Two Kings Casino's pre-launch facility since opening, it makes sense to work as quickly as possible to provide additional gaming opportunities for our patrons across the Charlotte region," said Mike Ulizio, President of the Catawba Nation Gaming Authority.
The Catawba Nation and its consultants are simultaneously continuing planning and development work on the permanent casino resort project. The timing for construction of that project is also being determined.